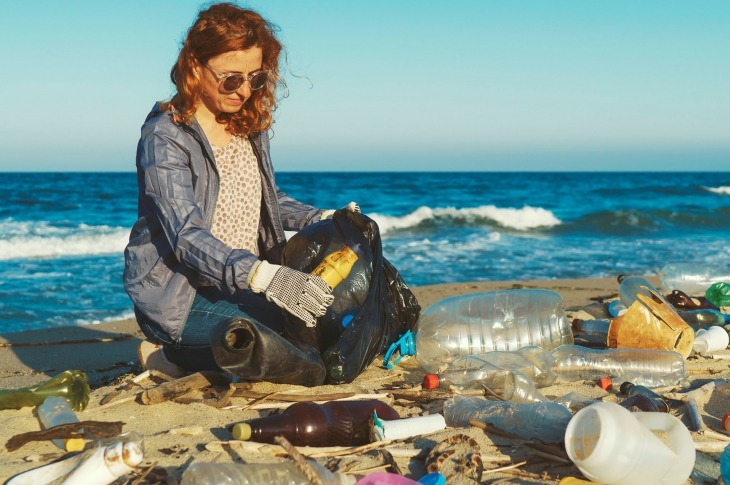 The New Plastics Economy: Threat or Opportunity?
Plastics are an unavoidable part of our daily lives. Despite the many negative health and environmental effects that come with their production and improper disposal, plastics have become invaluable components of modern living. With 8 million tons of plastic entering the ocean each year, there is an urgent need to rethink the way they are made, used and reused.
Fixing the Problem at the Source
The 'New Plastics Economy Global Commitment' is an initiative undertaken by the Ellen MacArthur Foundation in collaboration with UN Environment, which aims to fight plastic waste and pollution by addressing the problem at its source. Launched in 2018, this initiative integrates more than 400 businesses, governments and other organizations towards a vision of creating a circular economy for plastics, in which plastics never become waste. 
This initiative has already garnered over 400 signatories, who have committed to the common vision of addressing the global plastic problem. This list includes many major entities that make up the plastic packaging value chain, from leading consumer packaged goods companies to retailers and plastic packaging producers. Other signatories include governments, financial institutions, investors, leading institutions like the World Economic Forum and the Consumer Goods Forum, academics, and universities and other educational or research organizations. All these entities are united by the initiative's common vision — plastics should never become waste.
Making This Vision a Reality
To make this vision a reality, all signatories to the Global Commitment have agreed to a set of ambitious targets that they intend to achieve by 2025. The initiative aims to ensure credibility and transparency by setting a minimum level of ambition for signatories, agreeing on common definitions of all commitments, publishing the commitments online and providing for annual reporting of progress. The minimum ambition level will be reviewed every 18 to 24 months, with ambitions set to increase over the coming years to ensure the successful implementation of the initiative.
The Impact on Procurement
The global commitment toward a new plastics economy is expected to have a substantial impact on procurement, as companies aiming to reduce virgin plastics in packaging will have to focus on product and supply chain redesign and innovation. For example; in Brazil, The Coca-Cola Company invested $25 million to design reusable PET bottles and spent $400 million to expand infrastructure for reuse in order to fulfill its goals to scale up reusable packaging to 50% by 2030, up from the current 20%. PepsiCo acquired SodaStream, an alternative delivery mechanism for sparkling water using reusable bottles, for $3.2 billion that, through expansion of the business, should lead to an estimated 67 billion plastic bottles being avoided cumulatively through 2025.
Globally, replacing just 20% of single-use plastic packaging with reusable alternatives offers an opportunity worth at least $10 billion. Reuse models are sometimes a burden for the companies at the start, but innovative reuse models can unlock significant benefits, enabled by digital technologies and shifting user preferences. With customer demands growing more sophisticated, innovative reuse models can help meet customer preferences without sacrificing on new plastic economy goals by delivering more functional and customizable packaging.
Sources