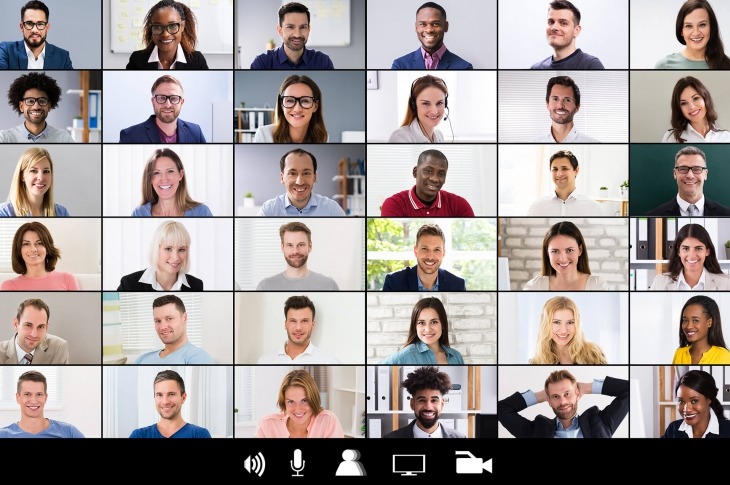 The Video Conferencing Market Is Having a Strange 2020
It's been more than two months since the world has been in the grip of the coronavirus crisis. The pandemic has caused serious concerns in various industries as local governments have imposed lockdowns. However, as organizations started encouraging their workforce to work remotely, video conferencing applications came to the world's rescue. Online meetings, lectures and seminars led to record-breaking gains for companies in the video conferencing market. The video conferencing market was valued at about $3.85 billion in 2019 but is expected to reach about $7 billion by 2025, an annual growth rate of over 10%.
Rising Demands
The demand for video conferencing apps such as Zoom, Skype, Microsoft Teams and Google Meet is primarily driven by the need for organizations to facilitate collaboration as employees are forced to work remotely. Zoom overtook TikTok to become the world's most downloaded non-gaming app in April 2020, with more than 131 million installs. Zoom's share price which was about $70 at the start of 2020 rose to about $171 by the last week of May 2020. Similarly, Microsoft Teams reported having over 75 million daily users by the end of April 2020, compared to about 44 million daily users in mid-March. Microsoft's Skype also reported 40 million users, a 70% month-over-month increase, and a 220% surge in calling minutes in Q1 of 2020. According to CEO Satya Nadella, Microsoft saw two years of digital transformation take place in the last two months. Cisco's Webex observed a record 324 million attendees in March and reported a growth of about 2.5X in Americas, 4X in Europe, and 3.5X in Asia Pacific by the end of Q1.
Constraints for Further Growth
Despite the growth, the video conferencing market has experienced a fair share of challenges. These include meetings being hijacked by online trolls, divulging sensitive information to unauthorized users and the improper management of meeting recordings. Furthermore, a sudden increase in usage is making these platforms vulnerable to various outages like server crashes, data security attacks and platform lags. In March 2020, Microsoft Teams crashed across Europe for two hours, which hit the reputation of Microsoft in the early days of remote working culture. Similarly, the surging usage of Zoom exposed it to severe privacy problems, leading to data security issues and cyber-attacks. As Zoom had been utilizing Chinese servers and was liable to Chinese laws, they were required to disclose all data that resided on their servers. This eventually led to many users migrating to other platforms. However, in early May, the Zoom 5.0 update helped cover security flaws and Zoom announced its acquisition of encryption startup Keybase to add some level of security credibility to their platform.
Coping With the Demand
Fixing sound and video quality issues that disrupt meetings has been a taxing job for video conferencing companies. It has become essential for leading players to keep up with rising demands and upgrade their applications to handle the surge in daily use. Some of these growing demands encouraged video conferencing companies to introduce new features to their platforms. Google's video meeting platform, Google Meet, was meant to be an enterprise solution, like Webex. However, following the imposition of lockdowns, Google announced that it was making Meet free for everyone, directly competing with Zoom, while introducing several features to its video conferencing platforms to enhance user experience. Owing to rising demand, social media giant Facebook launched Messenger Rooms, allowing group video calls for up to 50 people, which is also accessible to non-Facebook account holders. Apart from user experience, leading companies like Zoom are also taking steps to update their security measures and introduce encryption protocols. In March 2020, Microsoft rebranded its legacy 'Office 365' suite as 'Microsoft 365' to go beyond enterprise clients and target individual customers. The rebranding also included the addition of products like Microsoft Teams, One Drive and SharePoint to the Microsoft Office Suite. To cope with the rising demand, Microsoft also upgraded its Teams platform with features like group chat and file sharing to attract newer customers.
From Disruption to Digital Transformation
It was always expected that video conferencing platforms will continue to grow as companies and individuals continue to digitally transform the way they work. However, the coronavirus pandemic sent the growth of this market into overdrive. It is now expected that the use of video conferencing platforms will see over a thousand times as many users in the next couple of years. The market is also expected to witness a few strategic alliances in the future, especially with telecom and smartphone companies enhancing user experience with high-quality video on 4G and 5G networks. As more users become comfortable with these platforms and companies continue to adopt work from home culture in the future, the video conferencing market is expected to develop exponentially. At a time when businesses are functioning at their bare minimum, video conferencing applications will prove to be a critical and cost-effective measure to ensure business continuity. As countries move towards relaxing lockdowns and people return to their regular routines, they will nevertheless adopt new ways of working and collaborating via video conferencing platforms in the new normal.
What's Your Plan for Procurement and Supply Chain?
As 2020 turns into the year of disruption, GEP's unparalleled software and strategy solutions — featuring end-to-end digital transformation — ensure your procurement and supply chain organization stays resilient and effective. Find out how GEP can help — talk to us today.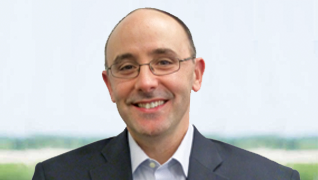 Vice President, Consulting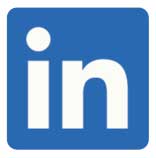 Mike is a seasoned consultant with more than 25 years of experience in procurement, supply chain consulting and technology delivery.
At GEP, Mike leads the Telecommunications, Media & Technology (TMT) industry vertical.
LET'S TALK
Sources