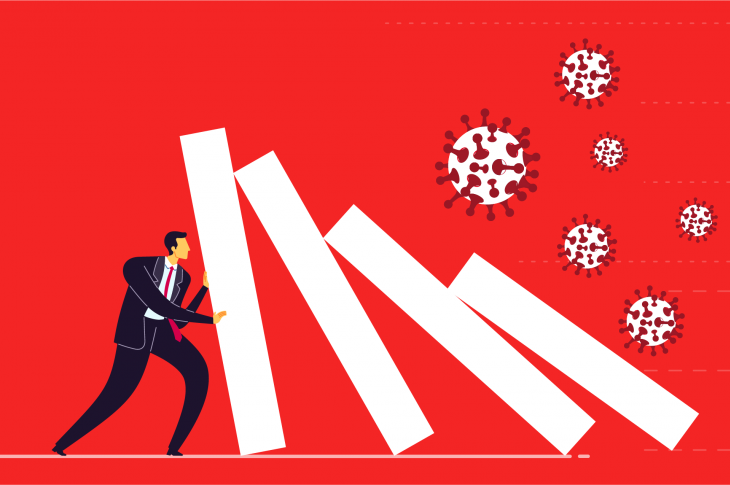 COVID-19: 4 Critical Things Business Leaders Should Be Doing Right Now
Since the emergence of coronavirus disease 2019 (COVID-19) in December 2019, financial markets have been rocked, global travel patterns have been scrambled, and thousands have fallen sick and died. And no one — public officials, medical professionals and health organizations — can say how things will play out. Perhaps the epidemic is nearing a peak, or perhaps we are tragically drifting to one of the most devastating pandemics in human history.
What's the Impact of COVID-19 on Your Organization?
Assess and Act Now with Rapid Response Solutions from GEP.
While the Coronavirus impact on supply chain is a given, intensified by global reliance on Asia-based manufacturing, there is a people-driven component that needs to be considered and thoughtfully addressed.
Our most basic emotion, fear, can't be overlooked at this moment. Fear of the unknown. Fear of losing control. Fear of the end for those we care about.
Confronting the coronavirus as a business leader will take great courage. Leaders will need to put aside any reluctance to grapple with unknown factors and focus on real, helpful and protective actions for their stakeholders.
4 Key Considerations for Business Leader Amidst COVID-19
1.   Deliver Organizational Clarity
Your employees are not on the same page and are not responding in the same way.
Initial questions among employees have concerned possible cancellation of business trips. Suddenly, non-critical meetings, pre-planned conferences and even celebratory sales galas seem risky. Many businesses are closing offices and enabling enhanced work-from-home programs. The responses can appear somewhat pragmatic and risk-balanced.
The reality, however, is much more complicated. Consider the multiverse of stakeholders in a large enterprise — supply chain planners, treasury practitioners, finance clerks, fulfillment specialists, talent management leaders among others. These people are individually interpreting how to respond to COVID-19. Some elements of your business may be trying to stock up on long lead time items; other elements of your business may be shedding non-essential activities.
Running an efficient and well-connected organization was already challenging, but COVID-19 has led to a daily, user-level re-think of how to interpret and deliver business strategy. Each day, your business may move further towards ineffectiveness and inefficiency caused by individuals doing what they think is best, rather than executing the leadership's plan.
CEOs must show courage and fully align the C-suite on a consistent COVID-19 response. One strong recommendation: CEOs should chair daily cross-leadership sessions — even on weekends — as a crisis response action, to ensure that functional-level actions are consistent with the enterprise strategy.
2.   Address Talent Management Risk
Talent management is the biggest risk that few are talking about.
The long bull run of global economies over the past decade or so has led to tight labor markets. In economies like the United States, available labor is at or near all-time lows in nearly every metric. COVID-19 creates multiple problems for talent management programs.
Placing resources in coronavirus-infected areas is the immediate challenge. For businesses that planned on strong growth in these markets, access to labor may be a prohibitive barrier, undercutting the main business objectives. Businesses will struggle to acquire, train and integrate resources in these areas.
Labor may be less willing to move, leaving other businesses with a more stable and tenured workforce. This also creates complications — how do you manage talent when suddenly no one wants to move? Existing vacancies will be tougher to fill. Tenured people will continue to grumble if they don't move up in the organization.
Leaders should embrace a defensive talent strategy that identifies and retains key contributors. Now is the time to prioritize training and cross-training initiatives to ensure additional flexibility as business conditions evolve and roles are difficult to fill. Leaders might have to acknowledge they are proverbially going into the battle with the team they have, and not necessarily the team they want.
3.   Build Organizational Resilience
Cash flow and downward SG&A costs will become exponentially important.
Predicting exactly how the COVID-19 pandemic will impact business outcomes is more guesswork than science. For visibly impacted industries, such as travel and entertainment, it is somewhat easier to cut down guidance. But the next-level and third-level impact is far from uncertain. Will COVID-19 keep people from enjoying restaurants? Will consumers indulge less in luxury goods? Will ownership models be preferred to rental models? Will commuters believe public transport is safer than rideshare options? Right now, it's hard to know.
Leaders have options, but they need to act now. The best way to react to an unpredictably difficult disruptor is to increase the resources available to respond to it. Additional stimuli such as interest rate cuts cannot be considered a solution. The global scope and "people impact" of the virus is dampening the effects of such actions.
This is the right time to change payment terms and working capital strategies. Leaders will want more control and surety of supply and will need to fund this by extending payment with non-essential vendors. Rapid action now, in the next 90 days, can materially improve free cash flow and secure larger quantities of critical supplies
This is also the right time to activate accelerated supply management cost reduction programs. Your supply management assets can significantly reshape SG&A costs over a period of 4–6 months. Leading practices, such as rapid strategic sourcing, can reduce the cost base now and in a sustainable way. This is the time to throttle these programs forward. If resources aren't ready to rapidly scale and deploy in-house, consider third parties to get you there faster.
4.   Drive Clear Communication with Suppliers
While you search your crystal ball for the near-term and mid-term business outlook, your supply base is doing the same. But their conclusions may be very different from yours and may unintentionally prevent you from executing your plans.
The best remedy for this potentially damaging lack of alignment is — relentless communication. Update and proactively share your order forecasts. Share them again when your plans change a few days later. Gather your strategic suppliers together (virtually) and collaboratively resolve the uncertainty you are facing together.
The Future
If nothing else, COVID-19 is a reminder that there really is no such thing as a "disruptor" anymore. Leading a Fortune 500 business in 2020 means you are managing "in disruption."
Before the coronavirus, a seemingly endless parade of business transformers was coming to disrupt the normal way of working — including artificial intelligence, Internet of Things, automation, cloud and social media — and these haven't gone away.
Leaders must come to terms with the impact of coronavirus on global economies. However, leaders understand the critical need to focus the business on a single vision and on shared goals for the future. Although the COVID-19 will eventually pass, it may take some time before the world economy reverts to its base normal. Leaders will see this as a painful but temporary disruption, and one that requires true courage to see through.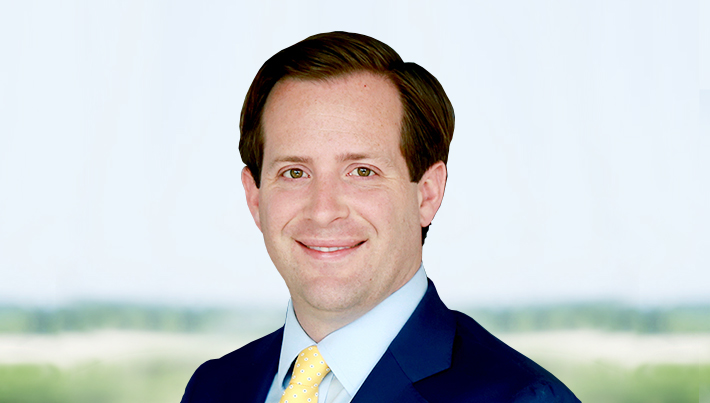 John Piatek
Vice President, Consulting
John has over 15 years of strategy consulting experience and co-leads the consumer and retail vertical at GEP. He is also the Chair of GEP's Thought Leadership Council.
LET'S TALK