Why Digital Supremacy is Key to Procurement-as-a-Service
Procurement organizations in many companies are not equipped to deal with the ongoing business and supply chain disruptions
They can derive maximum value through a PaaS provider with an in-house software expertise for nimble response
The effectiveness of PaaS increases with integration of various processes with relevant platforms and apps
Procurement-as-a-Service (PaaS) has been around for more than three decades.
However, the disruptions and business changes of the last few years have made PaaS evolve much more rapidly, due to three key reasons.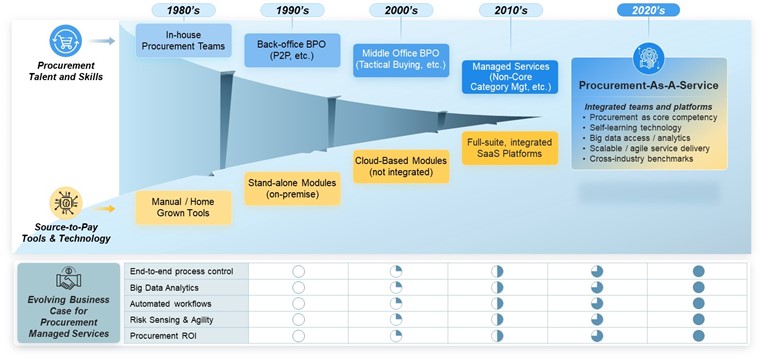 Source: GEP
1. Many industries are going through a-once-in-a-century transition.
Automotive industry is transitioning from the internal combustion engine to battery electric vehicles and other alternative powertrains.
Established consumer packaged goods companies are being challenged by organic, fresh food, and nimble firms.
Industrial manufacturing companies are generating the second-largest amount of data, turning it into a competitive advantage.
Retail industry faces the e-commerce/Amazon challenge and needs to invest heavily in omnichannel.
Oil & gas industry is relooking at its entire supply chain toward the net zero goal.
2. Our supply chains were designed for 80% predictability and 20% uncertainty, but we are facing uncertainty after uncertainty for the last three years.
3. Availability of technology at a reasonable cost, specifically the progress we made in software platforms, cloud technology, plug and play app culture, and AI/ ML has opened a whole lot of automation opportunities, predictive analytics, and big data mining, among others.
The common theme in these challenges and opportunities is a combination of talent and digital prowess.
Here are some prominent examples where they work together to drive maximum value:
A supplier intelligence platform combines key data from internal and external sources to gain supplier market insights, perform supplier segmentation, and provide on-demand and automatic risk profiling.
A parametric cost modeling app leverages historical supplier/price information to derive key cost drivers and specification parameters.
A category workbench app acts as the nerve center for category managers and helps them collaborate with key business end-users and internal stakeholders.
Procure-to-pay technologies understand the myriad possibilities for how to configure and operate these processes in a quick and compliant manner.
The need for new technologies 
Procurement organizations in many traditional companies lack future-proofing. This means their talent pool needs to be continually reskilled. Their operating model should contain elements of digital excellence to garner benefits from new and upcoming technologies. And their procurement excellence center should leverage the shared services model and benefits of automation.
In addition to category expertise, the team members are expected to have other skills, notably the inclination to use new technologies, creative problem-solving, and change management.
The game-changer here is to adapt and garner the benefit of new technologies. The effectiveness of PaaS is multifold if we integrate the various processes with relevant platforms/apps.
As this model evolves, the maximum value is derived through a PaaS provider with in-house software expertise that can respond nimbly and operate in a sprinted environment.
Learn more about PaaS for the automotive and industrial manufacturing industries.
Turn ideas into action. Talk to GEP.
GEP helps enterprise procurement and supply chain teams at hundreds of Fortune 500 and Global 2000 companies rapidly achieve more efficient, more effective operations, with greater reach, improved performance, and increased impact. To learn more about how we can help you, contact us today.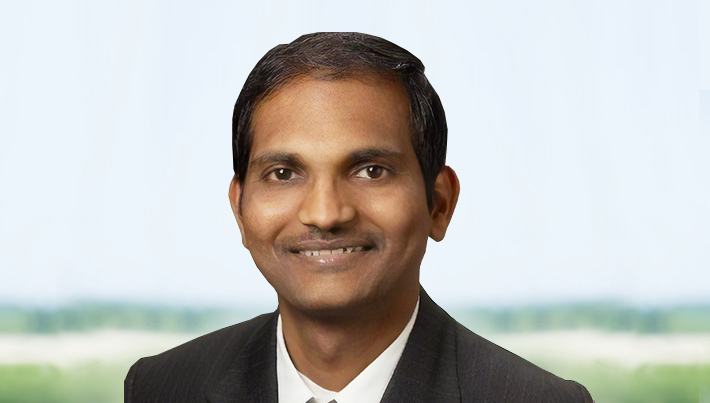 Vice President, Consulting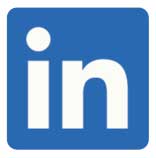 Krish is a seasoned procurement and supply chain management professional proficient at delivering sustainable cost savings and process improvements across industries. He has been a part of multiple procurement transformation initiatives and secured around a billion dollars of savings in direct- and indirect-related spend and supply chain operations. His clients at GEP include Fortune 500 companies, primarily in CPG, automotive, and industrial manufacturing.
LET'S TALK