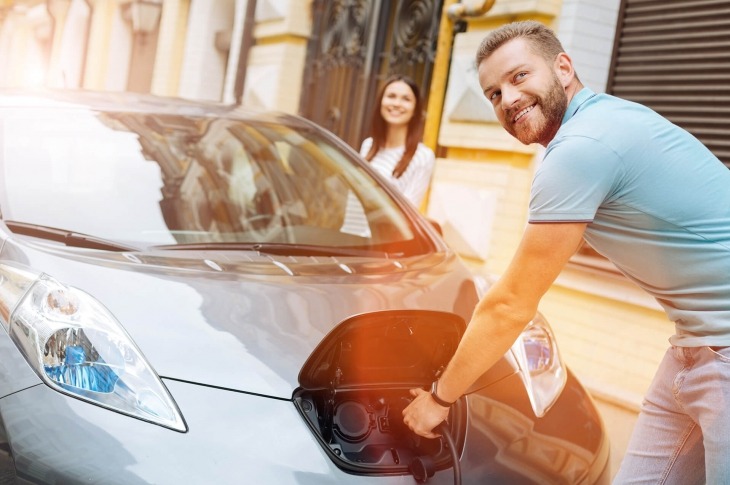 Is the Conventional Automotive Supply Chain a Restriction to Electric Transformation?
In the past, automobile manufacturers designed and developed the vehicle while ancillary manufacturers produced the sub-assemblies and components needed to make the automobile. This method of development requires a huge investment from automakers and increased development times between new models while also increasing SKUs and inventory, as new parts were developed for different models.
Suppliers who initially just manufactured components as per designs from automobile manufacturers increased their value proposition by nurturing capabilities to design and develop components and sub-assemblies on their own. This value addition has since become the norm in the auto industry.
This shared development resulted in a reduction in development costs for automobile manufacturers, reduced time in development of new models, and the modularity of parts. Working with ancillaries on new product development helped auto OEMs reduce development costs and cycle time. This method allowed the automobile industry to be profitable while the supply chain became increasingly longer and complicated. A supply chain extending to four tiers of suppliers is common for many automobile manufacturers, which has impacted vendor management and introduced new complexities.
The EVolution of Automobiles
In the auto industry, as everywhere else, the trend has been moving from mechanical to digital with a greater number of electronic components being included in automobiles. As the auto industry moves away from internal combustion (IC) engines to electric vehicles (EVs), the requirements for automobile electronics manufacturers are increasing radically. This radical shift has been fueled by tightening environmental regulations and encouraging government subsidies across the globe. Leading auto OEMs such as Volkswagen and Mercedes have already declared their intent to shift their development focus from IC engines to electric.
With this shift, key mechanical systems are now being updated to operate from 48-volt electric systems rather than conventional 12 volt or mechanical input power. These include systems like braking (brake boosts) and HVAC (air conditioners), which previously relied on mechanical power from the engine but would now be completely electric. The current electric systems in cars, which run on 12V DC, would also require a shift to a higher voltage, which is a common scenario in EVs. The use of 48V electric systems is common across a new range of EVs and hybrid EVs. Developing such new electric-driven components requires a distinctive set of competencies, compared to mechanical and even higher voltage components, as they would need to meet the challenging requirements of efficiency, reliability, cost and packaging mandated in automobiles.
A Return to In-House Development
According to a recent teardown study by Nikkei Business Publication, most of the components found in a Tesla Model 3 did not bear names of any suppliers. Instead they only have Tesla logos imprinted on the parts. Unlike conventional auto manufacturers, Tesla has developed most of the components of the Model 3 in-house rather than depending on component manufacturers for development. This gave them the flexibility to develop parts as per their specific requirements instead of depending on component manufacturers for providing a universal solution. One example of this unconventional approach is the electronics package, which consists of a centralized computer or ECU (electronic control unit), while competitor models can feature up to a dozen ECUs. The ECUs are built around two custom AI-based chips, which have been designed in-house by Tesla. Along with the special software developed by Tesla, the system is one of the most advanced and powerful in current production EVs.
The Way Forward
The approach used by Tesla can be emulated by other auto majors like Toyota and Volkswagen, who have the financial resources for research and development. According to experts, the barrier to this approach is not the large financial investments required for developing the technology, rather it is the belief among auto manufacturers that if this approach is taken, it would render the conventional supply chain obsolete. This could possibly mean that the supply chains that helped automobile companies grow significantly could now act as shackles preventing further innovation.
The auto industry has been impacted by slow growth over the last year, with tightening regulations for safety and the environment increasing prices while consumers wait for the transition to electric rather than spend on soon to be obsolete IC engines. In addition, the COVID-19 pandemic is expected to further negatively impact this slowdown. Auto manufacturers could adopt a few strategies to accelerate the transition to EVs.
These strategies include helping tier 1 suppliers to collaborate with the right technology partners to adapt to electric transformations and increase financial support on development projects. Auto manufacturers could look to partner with companies that made primarily electric machinery like trains and motor manufacturers. Meanwhile tier 2 and later suppliers can look at developing their capabilities in newer manufacturing technologies and non-conventional collaborations. The suppliers for consumer electrical products could be great candidates, as they have experience in electric technology which is the essence of EVs.
Sources: