A Deep Dive Into the Packaging Industry's Sustainability Makeover
Rising consumer awareness and norms to minimize waste are pushing packaging producers and industrial end users to fast-track sustainability
The concept of a circular economy is gaining currency in the packaging industry
Brands are incorporating more recycled material in packaging, reducing packaging weight, communicating sustainability narratives
Packaging today touches every aspect of the manufacturing value chain. Packages enclose and protect all sorts of goods destined for storage, shipping and sale and communicates to consumers by conveying a brand's uniqueness.
Unfortunately, the environmental degradation caused by discarded packaging products offsets the benefits they deliver.
Packaging and its discontents
The key raw materials used in packaging are plastic polymers, paper and paper-based products, metals, glass, foils, wood and foam.
With plastics accounting for nearly a 50% share of the raw material used in packaging, there has been a thrust toward implementing a circular economy process, where materials for new products come from old products.
Pandemic, packaging and the 3Rs
The boom in e-commerce due to the COVID-19 pandemic has heightened the demand for packaging, and the demand for protective packaging has also gained momentum as product safety and hygiene concerns have become top priorities.
The skyrocketing demand for packaging has driven a shortage in raw materials. Aluminum, corrugated box, polyethylene terephthalate (PET), and rPET (recycled PET) packaging have been in short supply, causing a price hike for most of these materials.
Businesses, especially beverage manufacturers, that were systematically lowering their plastics portfolio have opted to delay that move due to the shortage of aluminum cans.
Such trends have amplified the relevance of sustainability in packaging and fast-tracked the adoption of the 3R model — reduce, reuse and recycle — across the packaging value chain to augment the concept of a circular economy and embed recycling into the consumer psyche.
Certain actions that are helping to achieve packaging sustainability goals include the use of biodegradable, compostable or plant-based raw materials; minimalistic packaging; ship-in-own-container (SIOC); smaller packaging; advances in distribution and use phase; and progress in end-of-life processing.
Also Read: The Paper Bottle Challenge for Packaged Goods Companies
Evolution in packaging materials
The need for sustainability has also led to advancements in packaging materials. For example, the latest progress in paper and plastics chemistry is simplifying recycling.
Many chemicals companies, especially polymer manufacturers, are either investing in in-house advanced recycling infrastructure or collaborating with waste management companies to reintroduce the waste pool as renewable feedstock-based polymers.
Players in the chemicals recycling market have also been expanding their capabilities to help reduce plastic pollution, and packaging producers have been working on several breakthroughs in formatting, materials and design to catch the green wave.
According to the Ellen MacArthur Foundation, a U.K.-based charity that promotes a circular economy, three out of 31 packaging producers who signed the New Plastics Economy Global Commitment achieved their goal of using 100% reusable, recyclable or compostable packaging by 2025 — six years ahead  of their 2019 target — while packaging companies such as Tetra Pak, Berry Global, Graham Packaging and Arca Continental continue moving toward the original goal.
Some challenges faced by the packaging industry include an over-reliance on fossil-based feedstock for virgin polymers and a lack of technology and infrastructure to recycle certain materials, such as multi-layer or multi-material laminates. 
Many packaging producers, along with their upstream partners, have come up with solutions that effectively address the concerns:
Plastic Energy, a U.K.-based chemical recycling company, has patented a technology that converts end-of-life plastic waste into hydrocarbon oil used in making clean, recycled food-grade plastic products. The company operates two recycling plants in Spain, with two more plants scheduled to open in the Netherlands (2022) and Malaysia (2023). The company also plans to set up five plants in Indonesia.
Ecoplasteam S.p.A, a chemicals recycler based in Italy, has patented a process to recycle end-of-waste polylaminates (plastics and aluminum) into a new material known as EcoAllene. It is recyclable, derived from waste and demonstrates mechanical and chemical properties similar to virgin polymers such as polyethylene.
SABIC, a chemicals major from Saudi Arabia, has introduced certified circular polyethylene and polypropylene materials produced from pyrolysis oil by recycling mixed-used plastics. It is also developing resins and chemicals from renewable, bio-based feedstock such as forestry products that can help to reduce their carbon footprint.
Also Read: An Inside Look into The Smart Packaging Market
The packaging makeover
With sustainability becoming a priority among brands and users, consumer goods companies are leaving no stone unturned in their quest to become greener.
Environment-friendly initiatives, which used to be more popular with some premium brands and forward-thinking companies, are no longer optional for a product manufacturer, service provider or industry. These initiatives are now a necessity.
From sourcing sustainable raw materials for product manufacturing to reducing production waste and energy-effective operations, companies are also turning toward packaging options to find a better place for themselves on the sustainability map.
Increasing recyclability to 100%, incorporating a larger amount of recycled content in the packaging, reducing packaging weight, eliminating single-use packaging where possible, communicating sustainability narratives and incentivizing customers to use recyclable and reusable options are some of the efforts that consumer brands are promoting. Here are others:
Colgate-Palmolive introduced sustainable packaging solutions, including mono-material recyclable toothpaste tubes and aluminum bottles for mouthwash, to eliminate plastic waste.
Beiersdorf AG announced a collaboration with SABIC on cosmetics packaging using renewable polypropylene, or PP resin. The new PP jars will be made from tall oil, a byproduct of the forestry industry. The move is a part of Beiersdorf's plan to halve its use of petroleum-based, virgin plastic for its cosmetic packaging products and reduce its greenhouse gas emissions by 30% by 2025.
Nestlé and Amcor launched the world's first recyclable, flexible retort pouch. The high-barrier polypropylene pouches have been introduced in the pet foods segment in the Netherlands.
Unilever launched fully recyclable tubs and lids developed with recycled polypropylene (rPP) for its ice-cream brand Magnum. In the 2019 pilot, 600,000 new tubs were rolled out in Spain, the Netherlands and Belgium, and in 2020, more than 7 million tubs came to the wider European market. The company plans to introduce the new packs globally by the end of this year.
Conclusion
Although the pandemic necessitated the temporary lifting of bans on single-use plastics due to hygiene considerations, the desire for recyclable and recycled packaging solutions continues to resonate with consumers, stronger than before.
Turn ideas into action. Talk to GEP.
GEP helps enterprise procurement and supply chain teams at hundreds of Fortune 500 and Global 2000 companies rapidly achieve more efficient, more effective operations, with greater reach, improved performance, and increased impact. To learn more about how we can help you, contact us today.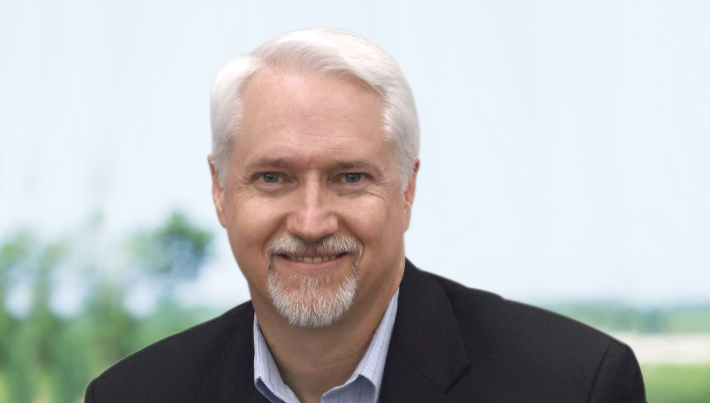 Vice President, Consulting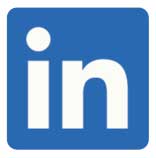 David has over 20 years of experience in leading several large-scale consulting and sourcing engagements for transport and logistics at Fortune 500 companies.
A recognized leader in supply chain management and logistics, David plays a critical role in the design, sourcing and implementation of supply chain improvements to GEP's global clients.
LET'S TALK