Is SASE the Future of Pandemic-Era Networking?
Security infrastructure is evolving to support cloud-based computing, remote workers and the Internet of Things (IoT)
Secure Access Service Edge (SASE), with its cloud focus, consolidates SD-WAN and network security, eliminating complexity and reducing cost
Though not in the immediate future, SASE will eventually replace traditional SD-WAN enterprise networks
COVID-19 has changed the way enterprises function in more ways than one, including the way they communicate. Remote work is becoming the norm, bringing new telecom technology trends, challenges and demands. The emergence of SASE is one such trend, and it is accelerating due to the need for decentralization and increased network security amid remote work.
SD-WAN, SASE and the evolution of networking
SASE stands for Secure Access Service Edge and the model was first proposed by Gartner in 2019 as a new cybersecurity tool for cloud-based networking.
While SD-WAN (Software-Defined Wide Area Networking) uses a software-based approach to connect and remotely manage geographically dispersed offices, SASE works in a slightly different deployment environment and is a result of the emergence of cloud security services.
SASE is cloud-focused and has a distributed architecture. While SD-WAN typically connects branch offices to a central private network, SASE connects individual endpoints to the service edge. These endpoints can be anything — ranging from a branch office to an individual user or even a single device.
SD-WAN emerged out of the need to provide enterprises with a more reliable alternative to the internet-based Virtual Private Network (VPN) and traditionally high-cost Multiprotocol Label Switching (MPLS). This led to increased adoption of the technology over the years.
However, the pandemic slowed the growth of the SD-WAN market in 2020, delaying several deployments. With many companies now allowing remote work and the increased adoption of edge computing and the Internet of Things (IoT), there is a greater need for more secure access to distributed networks.
SD-WAN delivers security via secondary features or by third-party vendors. Meanwhile, SASE combines SD-WAN network optimization with consolidated security. SASE brings together SD-WAN, managed security and edge computing, packaged as a service.
Why should enterprises adopt SASE?
SASE can support users from anywhere — traditional offices or remote locations. SASE also means easy WAN deployments, improved security and greater efficiency. End users — including employees, suppliers and customers — can gain immediate access to company networks without the security risk of traditional technologies such as VPNs, thus preventing cyberattacks.
SASE — as a single service that combines SD-WAN and other networking infrastructure into a single, cloud-based platform — reduces the number of vendors and the related complexity and cost. Additionally, due to its cloud-focused architecture, SASE can be easily scaled up or down, which makes it attractive amid rapid changes in the way enterprises operate.
As a result, Gartner predicts that at least 40% of enterprises will adopt SASE by 2024. Nearly every major SD-WAN and security vendor — such as VMware, Cloudflare and McAfee — has adopted an SASE strategy, often through acquisitions. Several SD-WAN vendors are now offering SASE in addition to their existing SD-WAN solutions.
SD-WAN or SASE: What is the future of networking?
SASE is considered the superset of SD-WAN and can do everything that SD-WAN does, with additional security.
However, SASE is still in its nascent stage and is plagued by challenges, such as standardization.
Thus, SD-WAN is not expected to replace SASE, at least, not this year. However, SASE will allow companies to respond faster to disruptions and minimize the impacts; companies will also be better positioned to leverage technologies such as 5G, IoT and AI.
So, as businesses upgrade their WAN infrastructure, SD-WAN is expected to eventually give way to SASE deployments as the key enterprise architecture.
Turn ideas into action. Talk to GEP.
GEP helps enterprise procurement and supply chain teams at hundreds of Fortune 500 and Global 2000 companies rapidly achieve more efficient, more effective operations, with greater reach, improved performance, and increased impact. To learn more about how we can help you, contact us today.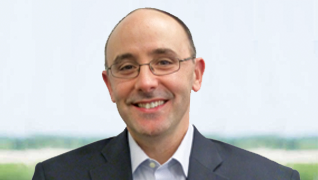 Vice President, Consulting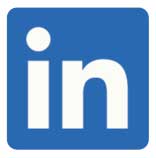 Mike is a seasoned consultant with more than 25 years of experience in procurement, supply chain consulting and technology delivery.
At GEP, Mike leads the Telecommunications, Media & Technology (TMT) industry vertical.
LET'S TALK