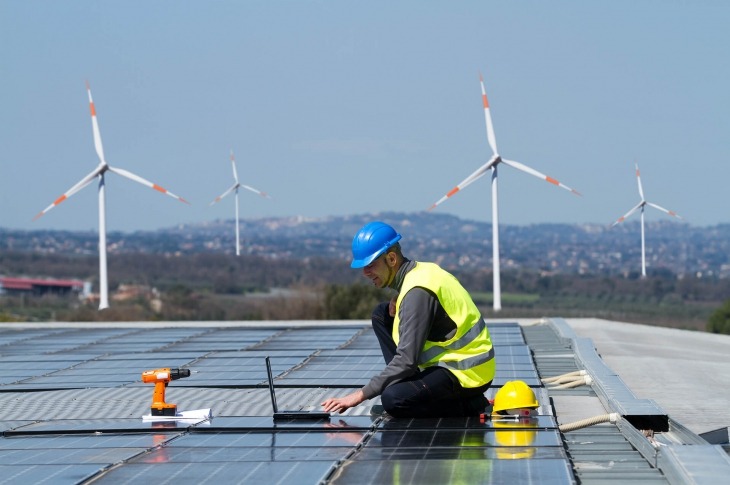 3 Reasons Why Shifting to Renewables Makes Perfect Business Sense
Green procurement can help reduce negative impact on environment
Businesses can save 10%-30% on energy spend by ditching fossil fuels
They will gain support of eco-conscious consumers and bolster future revenue
Sustainability is not a passing trend.
The push for sustainable solutions – through both regulations and sentiment – may have taken a backseat during the pandemic and in its immediate aftermath, but that's a temporary slowdown triggered by a disruptive crisis, not a reflection of the future.
The discernible impact of climate change and the growing consumer awareness of the ecological impact of business activities make it clear that companies will have to embrace sustainability for success, indeed for their very survival in the long run.
As companies get back to a new normal, they must look at prioritizing sustainable development.
One of the most impactful ways in which companies – across industries and sectors – can adopt sustainable solutions is by switching from traditional, fossil-fuel-based electricity to renewable energy.
The transition to renewables is a big opportunity for energy procurement teams to create great business value for their companies.
Here's how procurement can make the case for green energy:
It's Better
Let's state the obvious first – it's good for the planet.
Over the last century, the burning of fossil fuels such as coal, oil and natural gas has increased the atmospheric concentration of carbon dioxide (CO2) -- a greenhouse gas -- to unprecedented levels, which in turn has raised global temperatures, caused climate change and triggered severe weather events.
As traditional electricity generation depends upon the burning of fossil fuels, its consumption is directly related to CO2 emissions.
Thus, enterprises – and their energy procurement teams – are responsible for the environmental impact caused by the electricity they use. By switching to natural resources such as wind and sunlight, companies can reduce their negative impact on the environment.
It's Cheaper
Sustainable solutions are not necessarily more expensive – in fact, green energy can help capture significant savings for organizations.
The extraction of fossil fuels is an expensive and complex process impacted by factors such as national interests, resource availability and regulations.
Natural resources like wind and sunlight, on the other hand, are free so commodity costs and their related volatility are not a major concern for renewable energy generation.
Also, over the past decade, the cost of generating energy from renewable sources has fallen, while its efficiency and economic lifetime of green power projects have risen.
According a market analysis by GEP, renewables have become cheaper sources of energy than fossil fuels, and businesses can save to the tune of 10% to 30% on their energy spend by transitioning to renewable energy sources.
It's Good for Business
The cultural and generational shift toward environmental accountability creates the opportunity for forward-thinking companies and their procurement teams to not just proactively meet sustainability goals and capture savings, but also drive value beyond savings.
It's an opportunity to enhance stakeholder trust in their brand and build goodwill among customers as well as investors.
In 2020, Environmental, Social, Governance (ESG) funds attracted a substantial inflow of capital, an indication that investors believe sustainability is important for business success in the long run.
To earn the support of eco-conscious consumers and bolster future revenue, businesses must prioritize sustainable solutions and consciously move away from what is known to be ecologically damaging, such as traditional grid-based electricity.
Renewable energy can be just the solution to meet your sustainability goals and enhance brand loyalty -- even if you want to start small and have limited capital availability.
For more information on the different ways on how companies can adopt sustainable solutions, download GEP's white paper, Sustainable Savings: How Enterprises Can Create Value With Renewable Energy.
Turn ideas into action. Talk to GEP.
GEP helps enterprise procurement and supply chain teams at hundreds of Fortune 500 and Global 2000 companies rapidly achieve more efficient, more effective operations, with greater reach, improved performance, and increased impact. To learn more about how we can help you, contact us today.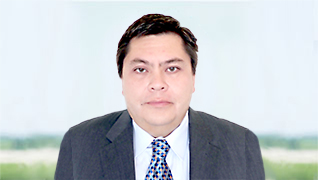 Director, Utilities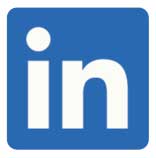 Micah has over 15 years of experience in the energy and utility industry. He is an expert in strategic sourcing, category management, negotiations, SRM, data analysis and visualization.
He has helped establish a strategic alliance to replace and repair thousands of miles of gas transmission pipelines and handled procurement activities for electric transmission and distribution across North America.
LET'S TALK