The Building Blocks of a Best-In-Class Procurement Strategy
Procurement teams can no longer afford to take a piecemeal or fragmented approach to how they drive their general operation. For a function that has lately been rising through the strategic ranks, a comprehensive, agile and forward-looking procurement strategy has become an imperative. While cost reduction continues to be a significant part of what procurement pursues and accomplishes, the function is now increasingly called upon as a trusted business advisor, one with the ability to generate much greater value and arm decision-makers with powerful insights.
With digital technology changing how procurement and the larger business gets done, CPOs need to take the view that procurement strategy should be all-encompassing, accounting for digital transformation and the challenges and opportunities it brings along. Digital technologies such as artificial intelligence, robotic process automation and blockchain are, or will soon be, driving the next level of value that procurement has to offer to the wider enterprise.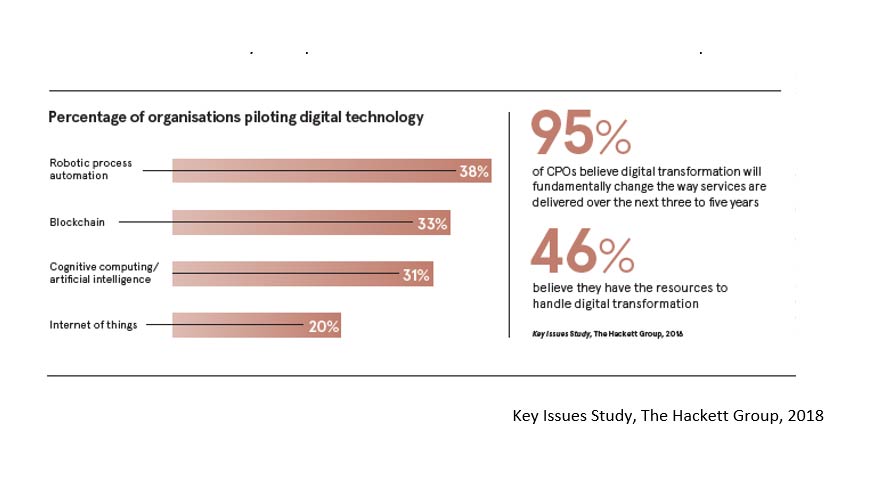 Given the relentless pace of change, the responsibility has devolved upon CPOs and procurement leaders to create a powerful procurement strategy model that will both yield immediate gains as well as establish a course for the future. So what are the main levers that will underpin such an inclusive strategy? In other words what are the key factors influencing procurement strategy?
Procurement Governance and Approach
Establishing an effective and well-defined governance mechanism at the enterprise level is integral to a high-performing procurement function. Strong governance ensures that the procurement strategy is closely aligned with operational and business objectives. This is a hallmark of best-in-class procurement organizations — their normal process is to translate business strategies into operational strategies.
An increasing number of CPOs are adopting a centralized procurement approach, which lets them set policy and consolidate control over a sizable (and hopefully increasing) chunk of global spending. There are others who, while developing a centralized procurement framework, are allowing specific sourcing activities to happen at a local level. The advantages of a centralized model are several, with the biggest of them being the ability to drive end-to-end visibility and harness synergies.
Performance Measurement
While return on investment (ROI) continues to be a significant yardstick for procurement performance measurement, best-in-class procurement organizations are exploring more advanced forms of performance evaluation. The most popular metrics in use are ROI, P&L, EBITDA and third-party budget percentage reduction.
Interestingly, organizations that are employing less prominent performance metrics such as COGS percentage contribution or SG&A percent contribution are driving more value. These metrics are more in line with what is expected of today's procurement organizations in terms of driving broader value beyond cost.
Talent and Technology
As procurement collaborates more with internal (Finance, IT) stakeholders as well as external stakeholders, having people with the right skill sets is becoming a fundamental requirement. The ability to understand the needs of diverse enterprise groups is a critical quality that only comes with a significant level of industry knowledge.
Similarly, technology is no longer just an enabler for procurement but a driver of key outcomes. Unified technology platforms and tools that augment visibility across the source-to-pay spectrum of operations and are underpinned by automation technologies will aid strategic decision-making.
Procurement strategy consulting firms such as GEP partner with global procurement organizations to drive powerful and business-aligned procurement strategies, supported by best-in-class practices, and talent and technology enablement.
Frequently Asked Questions
Best-in-class procurement strategies are all-encompassing and account for digital transformation and the challenges and opportunities it brings along. They utilize digital technologies such as artificial intelligence, robotic process automation, and blockchain to obtain optimal results.
The key factors for a successful procurement strategy are governance and approach, performance measurement, and talent and technology.
Procurement can be managed effectively by:
Establishing an effective and well-defined procurement governance mechanism at the enterprise level
Continuous performance measurement through popular metrics like ROI, P&L, EBITDA, and third-party budget percentage reduction
Hiring people with the right skill sets and using unified technology platforms and tools that augment visibility across the source-to-pay spectrum of operations