How To Future-Proof Your Procurement Function with PaaS
Growth in Procurement-as-a-Service is being driven by rapid access to talent, tools, market intelligence and proprietary assets 
The key lies in selecting the right PaaS provider that has both the breadth of talent as well as the digital ecosystem
PaaS can provide rapid access to world-class procurement infrastructure that is hard to build and maintain internally
Procurement-as-a-Service (PaaS) is now commonplace and expanding quickly.
According to the 2022 CPO Study by ProcureCon, nearly 80% of all companies surveyed said they have partnered with a managed service provider, including small and mid-sized firms that were historically priced out of the managed services market.
Growth in PaaS is being driven by a powerful business case, including rapid access to procurement talent, tools, market intelligence and proprietary assets right out of the box. 
But in today's hyper-volatile world with supply chain challenges coming from every direction, PaaS also provides a truly strategic advantage: future-proofed procurement capabilities. That is, the built-in ability for your procurement function to adapt, learn and improve KPI-level performance on a continual, year-over-year basis.
The key here is selecting the right Procurement-as-a-Service (Paas) provider that has both the breadth of talent as well as the digital ecosystem. This enables the provider to be both highly adaptable on the talent front and continually evolve and learn on the digital front.
Future-proofed procurement in action
To illustrate this point, consider two examples from opposite ends of the maturity spectrum:
• Fortune 500 OEM Vehicle Producer
As the procurement partner for this client, GEP provides a full range of services — from strategic category management to tactical buying to procure-to-pay services. And as a PaaS provider, these services are coupled with cloud-based source-to-pay software tools and our proprietary data analytics.
Future-proofing:
In addition to delivering improved performance levels year over year for KPIs such as savings run rates, client satisfaction, and turnaround times, our client also benefits from GEP's digital tools that have best-in-class functionality enhancements rolling out on a continual basis. And because these tools are built using AI technology, they continually 'learn' and improve in terms of accuracy and performance.
Here is a case in point. All purchase requests for this client are placed through a single intuitive guided buying portal linked to their broad array of ERP systems. The guided buying too learns each requester's preferences and buying patterns and makes smarter recommendations to help requesters quickly find the right part or service they need and drive automated compliance to – preferred suppliers' catalogs or contracts.
This client's procurement function is future-proofed. Placing orders gets quicker and easier; compliance levels continually increase and customer satisfaction – the ultimate measure of procurement success – steadily improves year over year.
• Fast-Growing Electric Vehicle Infrastructure Company
On the other end of the maturity spectrum is a young firm in the electronic vehicle space experiencing typical startup challenges, including new post-IPO compliance reporting requirements and extraordinary growth. As a digitally savvy company, they opted to plug into GEP's PaaS service from the outset rather than slowly building a procurement function from scratch that would be constantly sub-scale versus their much larger, well-established competitors.
Future-proofing:
With our PaaS solution, the client leap-frogged their larger competitors in terms of procurement infrastructure, market intelligence, and execution horsepower. Better yet, their procurement department – powered by GEP – automatically scales and adjusts to their rapid growth without having to plan, hire or process complex change orders. If spend volumes spike in the Asia-Pacific region, the team will adjust per pre-determined rules to maintain service levels and support their growth. If there are supply chain issues with electronic components or other commodities due to unforeseen supply shocks (pick your favorite), our PaaS staffing and talent model adjusts to provide the required category expertise and execution horsepower. And as our client grows into new markets and product lines, their PaaS model provides them category expertise and market intel on demand to help accelerate growth without having to recruit, train, and retain new procurement resources in each region.
This is a lot of procurement power for a small tech startup, all without massive investments in tools or talent; and without sapping precious leadership bandwidth away from its core mission of enabling an auto sector with net-zero emissions.
Better procurement capabilities
In summary, the benefits of Procurement-as-a-Service continue to expand. PaaS can provide rapid access to world-class procurement infrastructure that is hard, if not impossible, to build and maintain internally. More strategically, these managed procurement service models can fully future-proof your procurement capabilities as the art of the possible quickly evolves and as the bar continues to go up for best-in-class procurement metrics.
Learn more about PaaS for the automotive and industrial manufacturing industries.
Turn ideas into action. Talk to GEP.
GEP helps enterprise procurement and supply chain teams at hundreds of Fortune 500 and Global 2000 companies rapidly achieve more efficient, more effective operations, with greater reach, improved performance, and increased impact. To learn more about how we can help you, contact us today.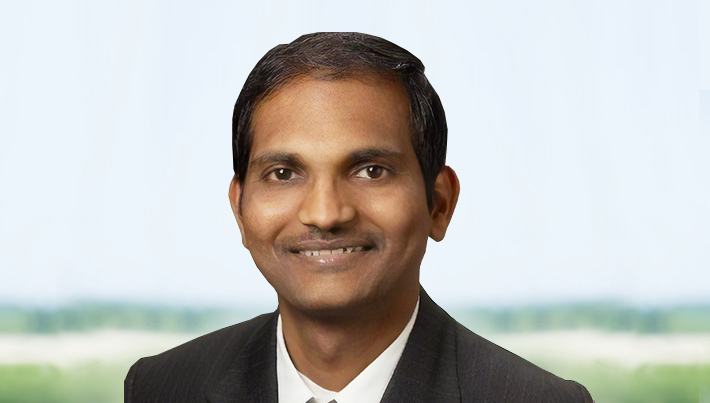 Vice President, Consulting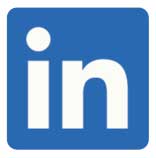 Krish is a seasoned procurement and supply chain management professional proficient at delivering sustainable cost savings and process improvements across industries. He has been a part of multiple procurement transformation initiatives and secured around a billion dollars of savings in direct- and indirect-related spend and supply chain operations. His clients at GEP include Fortune 500 companies, primarily in CPG, automotive, and industrial manufacturing.
LET'S TALK