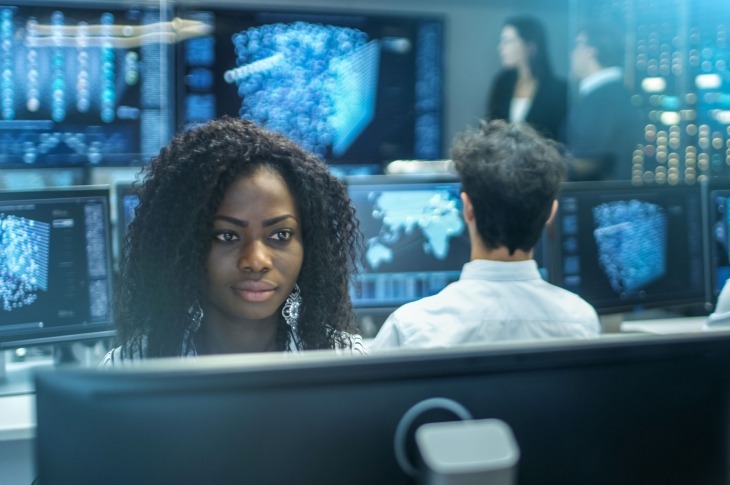 10 Essential Features to Look for in Your Contract Management Software
As all contract managers know, managing contracts is a highly complex task prone to errors — of omission, duplication, inconsistency, and so on. Contracts pass through various teams, and any oversights can prove costly. Managed poorly, they can create legal and regulatory troubles, reduce compliance, increase supply chain risks, damage supplier relationships and hamper productivity, and significantly lower annual revenues.
While most companies know this, they seldom deploy the tools and technologies this function truly needs. A survey conducted by PayStream Advisors in 2018 revealed that only about 27 percent of the participants were using some kind of a contract management software. Most manage their contracts without a centralized repository, with contracts stored across scattered systems where expiration and renewal dates, compliance, etc., are hard to track, resulting in not just delays and cost overruns, but also vulnerable supply chains.
A powerful contract lifecycle management software is what companies need.
Picking the Right Contract Management Software
Using a contract data management system simplifies the whole process of contract creation and management, right from initiation to renewal; enables easy viewing by all stakeholders; ensures real-time availability of reports; monitors contracts (renewal dates, etc.) and supplier performance, enhancing compliance; improves accuracy and turnaround times; helps teams collaborate easily; eases vendor onboarding and management, and so on. But to realize the full benefits of such a contract management system, one must pick wisely.
The Top 10 Qualities Your Software Must Have  
Intelligent Automation: Contracts involve plenty of non-value adding tasks (chasing teams for approval, etc.) that take up a lot of the managers' time. An AI-powered intelligent contract management software can fix this. It easily enforces standardization (with designated templates); automatically forwards approval documents to specific teams; sends out automated alerts of key dates so deadlines are not missed; compiles documents managed by different teams into a single platform — increasing consistency and visibility across the board and identifying bottlenecks. It lowers processing and operating costs of contracts, reduces negotiation cycles, erroneous payments and legal costs, reduces headcount, and more.
Unified, Integrated Software: Standalone contract management tools fail to talk to each other, so there is higher risk, inconsistency (across formats), and a costly creation and negotiation process. An integrated software can ensure seamless coordination between different source-to-pay processes, resulting in many benefits. An end user can use a pre-configured template to request a contract from the legal department, and, after approval, the solution can automatically populate the template with the requested information. Likewise, with an integrated software, a contract template can be automatically populated from POs or sourcing events. Also, with a unified software, stakeholders can easily track a contract's performance and flag any changes.
Intuitive Tools: Intuitive tools are a must have for efficient contract authoring, negotiation, tracking and storage. They quickly detect which contracts are doing well, which ones need attention, etc. Market-leading contract risk management tools can identify risks in contracts and configure risk benchmarks. They can automatically trigger exception approvals for high-risk contracts. Also, a software equipped with reporting and auditing capabilities can evaluate data from the entire lifecycle of a contract to determine trends in contract compliance, costs, duration and other KPIs.
Centralized Repository: When all contracts — order management documents, legal documents, etc. — are stored in one place and can be viewed, edited and shared by all parties within that system, it not only improves visibility and transparency, but also helps all parties interact and negotiate within a single system that manages the documents securely and competently.  
Buy-Side and Sell-Side Functionality: Most software offer only buy-side contract management functionality, but the best ones come with both buy-side and sell-side functionality. This feature most benefits companies with a complex supply chain that requires recurring renegotiations, as well those with a focus on cost reduction, risk avoidance and compliance for greater RoI.
Customizable Contract Creation Template: Having a highly customizable contract creation template ensures a streamlined and compliant authoring process. Such templates can be changed according to the user, contract type, the supplier, etc. Users can create them from scratch, or recycle and modify old ones from an archive. A good contract management software must support the creation of various contract types, including buy-side, sell-side, noncommercial, administrative, NDAs, trade agreements, etc. Users can also extend new child contracts from parent contracts.
Highly Configurable Approval Workflow: Your software must have highly configurable drag-and-drop contract management workflow builders to help users configure review and approval routing, as well as offer support for escalations, reminders and out-of-office forwarding. It must come with prioritization settings that help users create special workflows for high-risk contracts. Many solutions support both sequential and parallel approval cycles, as well as stage-specific workflow steps. Some also offer one or more in-house or partner-supplied electronic signing services for finalizing documents.
Editing and Revision Tracking Functionality: Once authored, a contract is usually sent for administrative and legal reviews. The editing and reviewing functionality helps users leave comments, request changes, compare versions, and partially reject / approve contracts. A word processing tool supports version tracking with redlining tools, shows version comparisons, and records all revisions by time and author. When the final draft is sent to suppliers, even they can add their comments before the final contract document is created. This tracking functionality plays the crucial role of keeping records.  
Storage Functionality With Extensive Search Facility: Contract lifecycle management (CLM) software typically includes a storage functionality with extensive search features that allow users to search for and retrieve active and inactive contracts for review. This includes the ability to view contract history and attachments. Role-based access can be configured for the contract repository and search features. Best-in-class contract management software also store and maintain non-contract documents (such as due diligence, corporate organizational documents, etc.).
Easy to Use: Last but not the least, pick a software that is easy to use, else no matter how promising or sophisticated the features, it will not see high adoption. Make sure your software has intuitive, easy-to-use contract management tools that flatten the learning curve, help users navigate easily, increase compliance and adoption across the business, and make it sustainable over the long term.