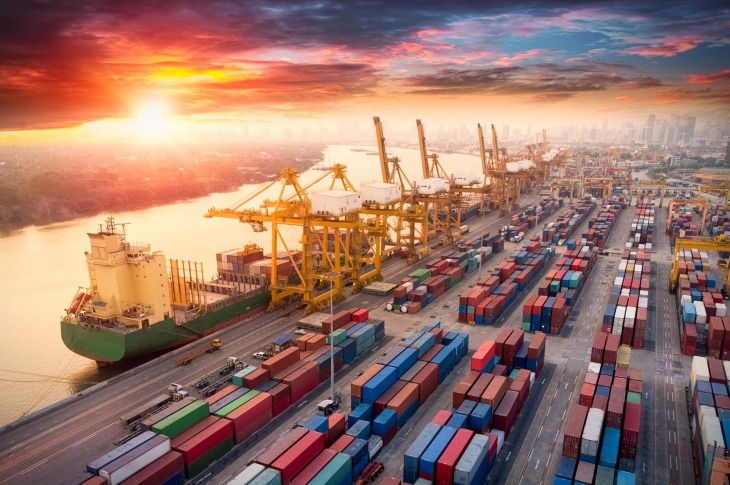 4 Things Only an Intelligent Supply Chain Can Accomplish
What does artificial intelligence bring to a traditional supply chain?
Several things.
The supply chain rapidly reacts to changing customer priorities.
It anticipates disruptions and does course correction.
It capitalizes on opportunities, on time.
Simply put, an intelligent supply chain optimizes decision-making for every situation.
With an intelligent supply chain, an organization continuously captures data from different sources and business applications such as inventory, manufacturing, distribution and shipping. It also combines these numbers with external factors such as real-time market information, points-of-sale figures and weather data.
After all this raw data is aggregated, the software platform applies artificial intelligence (AI) and machine learning (ML) tools to the datasets and creates actionable insights. These are used to make rapid and accurate decisions.
While the possibilities of how an intelligent supply chain management software can be used are endless, here are four most important ways it helps improve overall organizational operations:
1. 360-degree visibility for deeper insights
For many organizations, the lack of end-to-end supply chain visibility is a major challenge. In fact, it's a key barrier to business growth.
An intelligent supply chain solves this problem by leveraging real-time data from connected devices. This provides decision-makers broader and deeper insights into operations — on an unprecedented scale.
This increased visibility also allows organizations to rapidly make contingency plans in the event of unforeseen situations, like delayed supplier shipments, and minimize negative impacts on the supply chain. For instance, with better visibility, warehouse professionals can increase operational efficiency and manage their inventory, raw materials and assets more efficiently.
2. Predictive analytics to prevent losses
An intelligent supply chain may not have control over external events, but its predictive analytics does prepare an organization to be proactive and tackle upcoming disruptions.
For example, an oil and gas manufacturer can predict when its customer's field equipment might need to be replaced before it wears out and affects operations. The manufacturer can get the equipment produced and replaced in advance to prevent any setback in the future.
3. Real-time collaboration for reduced costs
An intelligent supply chain enables real-time collaboration with multiple supplier partners. The organization can reduce its costs and improve planning and execution for all supply network participants. This includes suppliers, manufacturers, providers of maintenance, repair and operations (MRO) and carriers.
The platform's advanced AI, ML and data analytics capabilities continuously monitor changes in demand and supply. Buyers and suppliers can collaborate on forecasting, capacity availability, purchase orders, inventory and quality and reduce supply chain risks. For example, with better supply chain collaboration and forecasting ability, organizations can optimize on freight movements and do effective carrier management.
4. Using supply network data to spot patterns
Supply network intelligence provides an inside view of a business' ecosystem using data collected from across operations. By using AI and by transforming data into actionable business intelligence, an organization can identify patterns and anomalies in the supply chain, business processes and distribution networks. The organization can then develop an action plan that delivers measurable success across its supply network and target market.
This overall digital transformation of the supply chain puts the organization in the driver's seat — with full visibility of the road ahead and the ability to keep its supply network on track.
Want to build an intelligent supply chain? Read this white paper.