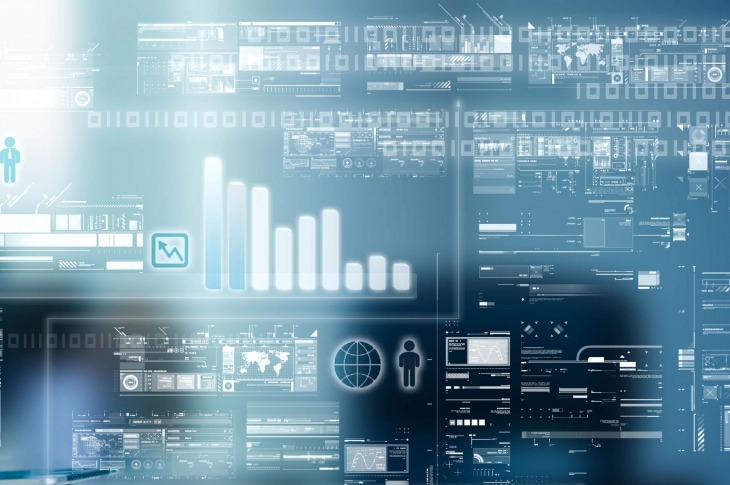 3 Essential Capabilities in Supplier Master Data Management Software
Efficient master data management (MDM) is vital for the success of any enterprise looking to create a competitive edge through more informed, data-backed decisions. Whether you are looking to digitalize operations, optimize P2P processes, trying to identify cost-saving opportunities, or even considering the possibility of a merger / acquisition, access to the right data (that is consistent, accurate, up-to-date) is crucial. Therefore, having robust MDM capabilities is a must. Even spend analysis, that crucial first step to taking any strategic decisions, can yield incorrect results if the master data is incorrect.
How Inefficient Supplier Master Data Management Affects Business Outcomes
Errors in vendor master data occur because in most enterprises, multiple functions use their own versions of item, supplier and other data that ideally ought to be a shared, common asset. Within the same enterprise, different departments, say HR, marketing, supply chain, etc., maintain their own master data. For large companies using multiple ERP systems, the lack of rigor in managing master data records results in widely different item and supplier entries across different regions, departments and systems, which in turn leads to massive duplication.
A supplier master data may have missing or incorrect data elements — say a supplier's address, payment terms, or even tax identification number. This can erroneously create multiple records with mismatched (even outdated) supplier information. Likewise, an item master data can also have duplication and inconsistency errors, with differing or incomplete information of the same item in different records.
Inconsistencies in master data can lead to many errors — from users selecting the wrong vendor while developing a requisition to POs being sent to incorrect email addresses, etc. Similarly, inconsistencies in the item master can make rolling out catalogs and aggregating enterprise-wide demand a tough task. Such errors are costly to correct, time-consuming and obscure true spend.
Challenges in Supplier Master Data Management
While most companies are aware of the benefits of supplier data management, they fail to implement it effectively within their ERP systems. The problem results from a decentralized form of data entry with no enterprise-wide governance. Breaking down these data silos that exist in an on-premise environment to arrive at the correct data becomes a key challenge.
Additionally, conflicting policies lead to inconsistent processes around creating / updating master data elements, increasing the TCO and also complicating data maintenance. Sometimes even the definition of master data varies between regions, which leads to differences in the processes associated with the setup and maintenance of that data.
What Enterprises Need
There needs to be a single, trustworthy source data that can offer an integrated view — "one version of the truth" — to enable better decision-making. A multidomain MDM solution that offers a 360-degree view of data is required. Enterprises must shift from an inflexible, departmental systems-driven view of data to a flexible, enterprise-wide ecosystem. For this, data — both on-premise and in the cloud — needs to be consolidated so it can offer a comprehensive view that helps companies take strategic decisions. Here, having proper data governance can help to make MDM initiatives a success.
Selecting the Right Software
After an as-is assessment of the current state of MDM at an enterprise — which involves understanding what the requirements are when it comes to setting up, updating and deactivating master data records — data quality assessment should be conducted to understand how consistent, accurate and complete the data is.
Once done, a software that can facilitate a data cleanse and enable master data governance for suppliers needs to be selected and deployed. It should be able to automatically sort and reconcile supplier / product data to remove redundancies and inconsistencies. For large global companies that store data across different geographies, plants, BUs and multiple back-end systems, a software that can standardize and control the flow of data across the enterprise is best. We believe the supplier management software must have these three capabilities:
1) AI-Based Capabilities: The vendor database software should have artificial intelligence and machine learning capabilities that make it easier to sift through, manage and curate data to create a comprehensive repository. It should be equipped to detect duplications and inconsistencies existing in heterogenous data sources and create a single, standardized record that is based on the established taxonomy (with variations only to accommodate specific legal, language, regulatory and tax requirements).
2) Integration With Existing ERP Systems: The supplier management software should be a single, vendor-agnostic platform that has end-to-end capabilities and can incorporate data integration, data governance and business process management. Easy integration with extant master data sources / ERP systems is crucial — it should be able to connect to extant master data sources to bring state-of-the-art procurement and purchasing capabilities to an enterprise without disrupting their ERP / MRP strategy. It should act as a master data umbrella system, cleansing and normalizing master data across multiple sources to arrive at "one view of truth".
3) Continuous Data Quality Maintenance: The software should be able to maintain the quality of master data on an ongoing basis (with AI-enabled data governance) after the initial cleanse is completed. It should be able to monitor the workflow continuously and take corrective action, and create and manage a central stem of records, or index of records, for master data.
The right vendor master data management software can help you create a "golden copy of data" that is both reliable and consistent.