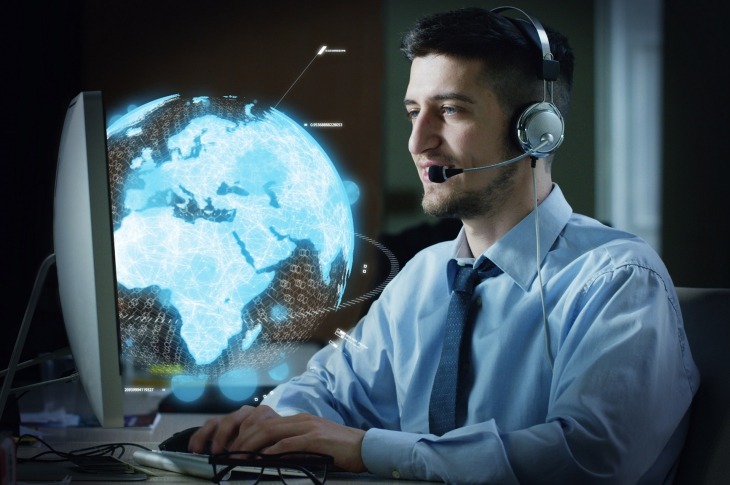 Terms of Endearment
How future technology could transform procurement by putting traditional customer service at the heart of the process
According to Guinness World Records, the oldest company in the world is Nisiyama Onsen Keiunkan, a Japanese hotel which has been trading since 705. If that hasn't quite sunk in yet, that's the YEAR 705, folks. 
Indeed, this one hotel has been in business for over one thousand three hundred years. Quite a statistic, quite an achievement. One suspects (and perhaps hopes) that few of the original fixtures and fittings remain. That said, every business traveler has occasionally checked into a conveniently located hotel only to find that the facilities are so old they might have been passed over by the operators of Nisiyama Onsen Keiunkan as being "a little outdated." 
The pot-luck aspect of short-term hoteling is slowly becoming a thing of the past as the review sites come into their own - both informing the canny traveler and driving hoteliers to greater transparency about exactly which economies have been made in those "economy" rooms.
The contract you have with a hotel when you make a booking - especially if you pay in full, in advance, without the possibility of refund - is not always immediately apparent. But it has always been there. As a handshake or a formal bow in times gone by it is, these days, in the rarely-glanced-at small print. 
In yesteryears, the bond between parties that was made on the handshake guaranteed that each would fulfill their side of the deal.  But, by and large, in this century, we accept the bad luck of ending up in a "wrong-un." We suffer a fitful night in a lumpy bed and, glad to get away, simply vow never to stay there again. We generally don't give a second thought to what we had contracted for. 
But perhaps in the future this will change. 
There is no reason why an online search for a hotel, which leads to both online booking and online payment for service, should not involve the supplier making clear precisely what level of service will be provided.  In turn, the buyer might dictate what terms will apply should those conditions not be met.
And suddenly, from talking "guests and hosts" we're talking "suppliers and buyers". Ultimately, isn't it the same thing? 
What technology enables in the business-to-consumer space has always been closely aligned to that in the business-to-business space. Auctions and catalogs, and chat and messaging are equally present for many of us — both in our private and procurement-professional lives. Contracts will ultimately follow suit and my feeling is that they will become the central pivot about which all those other activities will move, at work and at home. Perhaps, at home we'll talk about putting together a "deal" or a "package" but at the heart there will be an agreement, the terms of which will increasingly be visible to and determined by the buyer — a contract.
In the procurement space, sourcing technologies will feed the contract with lines, specifications, prices and SLAs. The procure-to-pay tools will, in turn, report activity against contract and purchasing activity conducted outside of the contract, and the contract — as a clearing house hub — could reveal compliance and utilization, thus showing performance against commitment and spend against budget.
Supplier performance management modules can add that experiential layer of user satisfaction and the qualitative KPI results.   The spend visibility program will add comparison data, showing price variance, competitiveness (and ultimately suitability) of the contracted supplier.
Throw in the feeds from your market intelligence desk and category-level demands predicted by your sourcing workbench and you have an entire 360-degree view of what procuring that commodity actually means, in real terms.
And at the heart of all this – the contract.
A few years ago, I attended a presentation made by one of the biggest names in personal computing history on the subject of what the internet could become from his perspective. I recall him saying that in the future, users will go online to choose a vacation, choose how they wants to travel, what they want to eat when they arrive, what facilities the hotel must have and what they're prepared to pay, and then the service providers would all pursue the users (buyers) by offering better deals and terms. All of these data would become associated with the user and travel with him, so to speak. What he was describing was a contract and, in the next phase of procurement technology, I predict that's what we will see too. 
The contract will no longer be just the "necessary evil" of the legalese, and the Ts and Cs that have to be put in place to permit the business to happen – often seen as a brake to the whole process.  Instead, in the smart new world of procurement technology, the contract will not only enable the business but examine it, report on it, and keep it on the straight and narrow.
We're starting to get used to "the Internet" knowing about us and telling us that: "people like you who stayed at this hotel also enjoyed eating this brand of noodles."
Perhaps, then, in the future we'll see the next generation of "paper clip" in our business tools with those friendly words "I see you're trying to save 10% on your distribution costs this year … would you like some help with that?  I've got a contract template here that you might find useful."