Dealing With Disruption: The Cloud After Corona
The global pandemic forced businesses to reevaluate their cloud strategy. With substantial investments by businesses in adopting cloud-based solutions, these technologies can help enterprises address existing challenges and improve performance in a highly competitive business landscape. Businesses stand to achieve increased levels of cost benefits, flexibility, accessibility, agility, scalability and elasticity with cloud adoption.
There has been increasing demand for multi-cloud environments that address specific business requirements, a mix of IaaS, PaaS and SaaS from different cloud service providers. Furthermore, the pandemic has impacted sub-segments (software, platform or business process-as-a-service), with estimated growth rates for all three segments ranging between 10% to 12% for 2020 to 2022. Their low operating expense, minimal capital expense and high operational efficiency have led to an increased demand for cloud-based solutions.
How COVID-19 Accelerated the Shift Toward the Cloud
The overall cloud market is expected to grow at a CAGR of 12.5% by 2021, as businesses shift to cloud-based solutions. Thus, cloud migration services are expected to grow at around 24%, almost double the rate the cloud market overall. The market was estimated to grow at a CAGR of 17% in 2020 before COVID but is still expected to show steady growth — even as global IT spends decline by 8% for 2020. The correction is primarily due to cashflow volatility. Even though investments on ERP and IT strategy will be lower post-COVID, investments in cloud strategy will continue to grow.
The infrastructure-as-a-service (IaaS) sub-segment under cloud is expected to grow by 24% in 2020, owing to data center consolidation. Vendors are expected to consolidate strategies and technologies to enable the creation of more efficient and robust IT infrastructure. An industry report states that 47% of small and medium enterprises planned to increase cloud usage in light of the crisis.
The Major Impacts of Cloud Adoption
Accelerated cloud infrastructure adoption will see small and medium industry players on boarding cloud-based solutions. Most enterprises had a timeline of 3 to 5 years for this shift, extending up to 2022 and beyond. However, lockdowns forced companies to implement these changes over a short period of 3 to 6 months in 2020. A survey from one of the industry service providers revealed that almost 40% of players see themselves shifting to cloud completely before the end of 2020, while more than half have hinted at shifting more applications to the cloud compared to their original plan.
Remote working will be a key factor for the adoption of cloud solutions. The number of employees working from home has increased from 9% to 15% to around 33% to 38% of the global workforce, especially in technology-oriented organizations. As more people access their files and accounts remotely, this puts a strain on physical resources, like servers, and also on the network infrastructure. Companies have observed a more than 60% growth in the adoption of online platforms and solutions, making it essential for businesses to update security procedures in order to make remote working secure.
Since the lockdown, there have been a significant number of employees shifting to virtual environment, such as Zoom — which grew from 10 million users in Dec. 2019 to more than 300 million daily active meetings — and Microsoft Teams — which registered a 70% growth in user numbers, growing to 75 million users during the lockdown.
What's Your Plan for Procurement and Supply Chain?
As 2020 turns into the year of disruption, GEP's unparalleled software and strategy solutions — featuring end-to-end digital transformation — ensure your procurement and supply chain organization stays resilient and effective. Find out how GEP can help — talk to us today.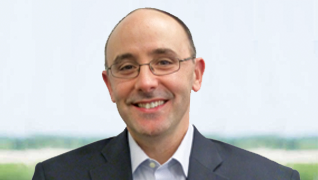 Vice President, Consulting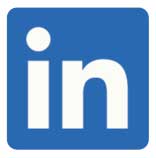 Mike is a seasoned consultant with more than 25 years of experience in procurement, supply chain consulting and technology delivery.
At GEP, Mike leads the Telecommunications, Media & Technology (TMT) industry vertical.
LET'S TALK