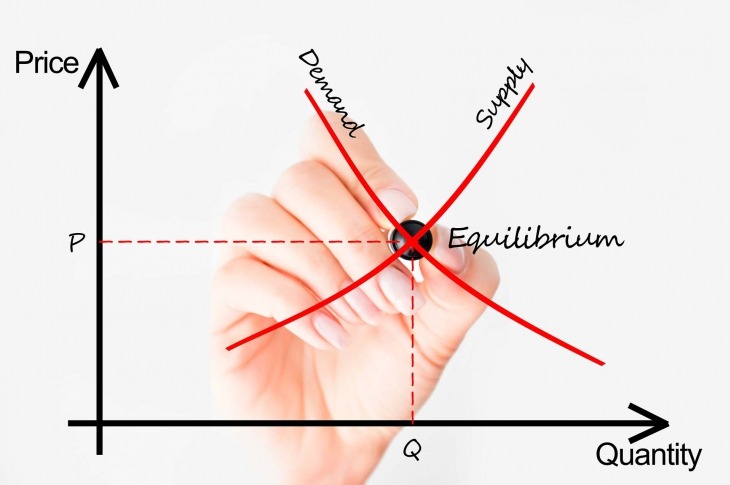 Do You Do Supply Chain Forecasting With a Rear-View Mirror?
Forecasting often becomes useless during disruptions if it is based on stale and siloed data
Companies either face a shortage or a glut of inventory that they must endure
Best supply chain forecasting software are purpose-built to improve forecasting through AI and cloud
Supply chain organizations continue to direct their attention and energy to maintaining the right amount of inventory.
Too little and you run out of stock and drive away customers. Too much and you pay more for storage and live in the constant fear of price drops.
It's a constant challenge and therefore an absolute necessity to map out in detail the vulnerabilities and weaknesses.
The key to keeping up and staying ahead of the curve is supply chain forecasting.
Why Supply Chain Forecasting With Legacy Systems Doesn't Work Anymore
The legacy enterprise resource planning (ERP) systems from the early 2000s were developed on desktop and mainframe platforms.
They may have worked in the past, but the volatile global scenario today due to the pandemic and other disruptions has exposed the inadequacy of demand planning and forecasting models that depend upon stale data and static algorithms.
There's a huge gap between the forecasts and what may actually be happening.
Sudden supply chain disruptions in global markets force businesses to revisit their sourcing strategies. And at times, unforeseen changes make businesses redesign their operating models so that they can keep pace with the changes and push their way forward.
But adapting to change requires preparation ahead of time, and legacy ERP software or spreadsheets are too rigid for this task.
What's Keeping Your Supply Chain From Reaching the Next Level?
Today's data sets are huge and it's simply not possible to do number crunching manually or through legacy systems to make sense out of them, leave alone generating actionable insights for demand sensing.
Not just that, the data critical to supply chain forecasting isn't constrained by production or delivery capacity. And when a disruption strikes, forecasts become useless because they are simply based on historical data and siloed information.
The result of such forecasting is either a shortage or a glut of inventory that the company must endure.
Although all forecasts come with some independent variables, a company can still extract the maximum — provided it has the technology in place to make use of real-time supply chain data.
Why the Right Supply Chain Forecasting Platform Matters
Modern cloud-based supply chain management software platforms driven by artificial intelligence (AI) and machine learning (ML) are capable of handling large data sets with ease.
The embedded technology is built to analyze big data and generate meaningful insights.
However, it is not just historical data — cloud-based supply chain forecasting takes into account natural disasters, geopolitical events, market changes, or any disruptive event to generate insights and provides opportunities for course-correction.
The case in point is the Ever Given cargo container ship that blocked the Suez Canal, one of the busiest global trade routes, for nearly a week in March.
Although unprecedented, these are the situations when real-time insights from real-time data can enable enterprises to respond quickly and constantly to changing scenarios.
The best supply chain forecasting software platforms are purpose-built to improve forecasts by giving users the options to dynamically tweak the algorithms and modify data input. And with forecasting driving all strategic and planning decisions in a supply chain, most enterprises want to make the switch to cloud-based supply chain management software.
These AI-driven, cloud-based digital platforms integrate large volumes of data for forecasts and are ready with insights to make supply chains more agile and less prone to sudden disruptions.
The insights not only result in cost reduction, but they can also help enterprises improve collaboration on forecasts with suppliers and customers.
What's the Way Forward for Supply Chains?
Most global companies have thousands of suppliers and therefore they need to consider current and future needs in selecting the right supply chain management software platform. And for most companies, the supply chain software gets customized from time to time with the addition of new features. As years go by, the software handles too many critical functions.
So, what businesses need is a platform that can integrate all their existing systems and provide more stability, features and capabilities.
Cloud-based solutions work best and are less resource-intensive and they can be deployed at multiple locations simultaneously without fuss.