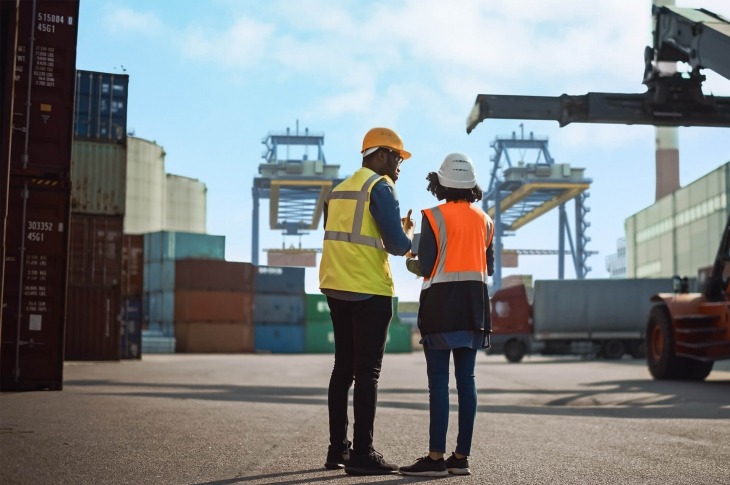 Your Checklist for Choosing Supply Chain Visibility Software
End-to-end visibility is an essential component of a high-functioning supply chain
Visibility must also be real time and integrated with planning and execution
AI-powered insights take visibility a step further by delivering recommendations on what will happen and what to do about it
The past 15 months have tested supply chains sorely.
The increasingly disruption-prone global economy has made resilience a key concern for companies trying to stay competitive.
Market intelligence firm IDC recently predicted that 90% of global manufacturing supply chains will be invested in building resilience through technology and business processes.
To build that resilience and sustain an efficient flow of materials and finished goods, an important step for companies is to develop better supply chain visibility. This is achieved through two-way data-sharing with suppliers, trading partners and logistics providers.
By connecting systems and gathering and analyzing data from supply chain partners, companies can know where their inventory is, ensure supply continuity and head off disruptions before they happen.
However, while there is a multitude of supply chain visibility solutions in the market today, they are not all equal.
Here's an essential checklist for the most important features to have when choosing the best supply chain visibility software:
1. Real-time supply chain data
When disruptions happen, having the most up-to-date information is crucial to responding effectively and determining the best course of action to mitigate the impact. Without real-time data from the supply chain, enterprises can make suboptimal decisions, which can mean they miss opportunities or have to pay more in inventory carrying costs or expedited transportation fees.
2. End-to-end and multi-tier supply chain visibility
To fully understand their risk exposure and build resilience, companies need a complete picture of their supply network. On the supply side, this means not just visibility into tier 1 suppliers but also tier 2 and tier 3 suppliers. Enterprises also need visibility into the activities of their contract manufacturers, trading partners and logistics providers. Having the whole board in view through multi-tier supply chain visibility enables companies to close gaps and act with greater agility to supply chain risks when they arise.
3. Integrated with capacity and demand planning
A supply chain visibility solution won't deliver on its promised benefits unless that visibility is seamlessly connected to planning functions. By leveraging supply chain data, enterprises can stay ahead of any capacity mismatch issues with suppliers. They can also create and share more accurate forecasts to enhance planning and reduce bullwhip effects to satisfy customer demand more precisely.
4. Collaboration capabilities 
It's no good having visibility into suppliers if a solution doesn't empower supply chain teams to take corrective actions. Supply chain visibility should be unified with multi-enterprise collaboration capabilities in order to enable companies to manage exceptions, identify potential disruptions and implement solutions.
5. AI-powered insights 
Bringing together data from disparate systems and silos into one unified model is one thing, while being able to derive actionable insights from that data is another. Artificial intelligence and machine learning algorithms are purposely designed to make sense of the mountains of data from a company's supply chain, separate the signal from the noise and provide recommendations based on predictive and prescriptive analytics.
6. Intuitive user experience 
Driving user adoption is a critical factor in whether a company's supply chain visibility software implementation is successful. Solutions that are intuitive and deliver targeted reporting and analytics tend to have greater adoption among users, and consequently quicker time to value for enterprises.
To identify and neutralize risks, real-time, end-to-end supply chain visibility is an essential capability on the digital transformation journey.
To build the resilience that enterprises need in the post-COVID-19 new normal, visibility needs to be connected. Supply chains themselves are interconnected networks, and the systems that enterprises use to manage them are as well.
As part of a unified platform, supply chain visibility doesn't exist in a vacuum but as part of a wider ecosystem of supply chain management capabilities that involves planning, intelligence and collaboration.
By keeping the above checklist items in mind when selecting a supply chain visibility software, enterprises can put themselves in the best position for success on their digital transformation journey and future-proof their supply chains against the ever-growing list of risks.