How Inventory Management Software Makes Supply Chains Resilient
Only 13% companies have mature inventory management capabilities, finds HBR survey
Yet, effective inventory management is central to building resilient supply chains
By deploying advanced software, companies can automate stock replenishment, optimize inventory usage, and adjust production as demand changes
Supply chain disruptions come at a cost, which could be financial and reputational. For instance, almost a third of the respondents to a recent survey by The Economist Intelligence Unit and GEP stated that operating costs had risen, and revenues had been hit significantly.
When coupled with rapidly evolving consumer demand and market trends, many companies struggle to keep up.
Many still rely on manual methods to resolve the issues with their supply chains and order fulfillment, which cost more resources and money. Additionally, if they get their numbers wrong, that can affect customer satisfaction, causing severe reputational damage.
That's why businesses must invest substantial resources for better inventory and warehouse management. Effective inventory management is at the heart of building and maintaining resilient, future-proof supply chains. Yet, most enterprises are yet to fully leverage its capabilities. In a recent Harvard Business Review survey commissioned by GEP, only 13% of the respondents said their companies had mature digital inventory management capabilities.
What are the benefits of inventory and warehouse management?
1. Avoid dead stock and excess stock for better management
Strategic inventory management solutions ensure that companies do not overstock or understock their goods. Inventory refers to goods that have already been purchased, and any amount of wastage will directly impact the cost of doing business.
Overstocking can lead to spoilage or expiry of goods, especially for businesses in food, retail, or fast fashion. That's deadstock, and it is one of the costliest inventory mistakes to make.
On the other hand, running out of stock can lead to delays in order fulfillment, causing an increase in customer complaints, which directly impacts the company's reputation.
2. Better savings and margins
Poor inventory management directly affects warehouse management, which in turn leads to a rise in costs. For instance, if a warehouse is storing too much stock, businesses must increase the price of their goods to factor in the extra storage cost, giving the competition an edge. Similarly, if the stock is low, last-minute purchases to fulfill orders can also prove to be expensive.
However, when businesses stock their warehouses in tandem with the demand, they save storage, purchasing, and operating costs, which helps boost margins and increase revenues.
3. Improve order fulfillment rates for enhanced customer experience
Real-time visibility into the flow of inventory within the warehouses and production floors helps businesses predict more accurate delivery timelines, while keeping the customer in the loop. That's the key to delivering superior experiences in the age of cutthroat competition and lightning-fast deliveries.
While a sound strategy is the key to optimizing inventory and warehouse management, businesses must modernize their inventory management systems to reap all the benefits.
Inventory management software with holistic, unified platforms provide real-time end-to-end supply chain visibility and automate inventory management to streamline operations and boost productivity.
How to resolve supply chain issues with inventory and warehouse management software
A cloud-based, end-to-end solution serves as a central repository for all master and transactional data from relevant sources such as warehousing, legacy ERPs, and procurement. This improves the overall visibility of supply chains and the availability of goods across plants, warehouses, or in transit. Better visibility reduces lead times and storage costs, avoids stockouts, and boosts process efficiency.
Such inventory and warehouse management software is equipped with advanced predictive analytics and demand forecasting capabilities, which can automate stock replenishment, optimize inventory usage, and adjust production schedules according to demand.
Moreover, businesses can oversee warehouse operations on the go with mobile-friendly applications compatible with scanners, barcodes, and printers. The software ensures low-touch transactions for various warehouse-related activities and facilitates proof of delivery via glass technology signatures, geo-coordinates, and picture capture.
Equipped with real-time data, next-gen technologies, and complete visibility of the entire supply chain, businesses can run simulations of potential inventory and warehouse management disruptions. This helps prepare better for future disruptions and weaves resilience into business operations.
Conclusion
The benefits of inventory and warehouse management software to a business are substantial. In addition to boosting revenues, efficiency, and profitability, effective, it also makes supply chains sustainable and resilient to disruptions.
Turn ideas into action. Talk to GEP.
GEP helps enterprise procurement and supply chain teams at hundreds of Fortune 500 and Global 2000 companies rapidly achieve more efficient, more effective operations, with greater reach, improved performance, and increased impact. To learn more about how we can help you, contact us today.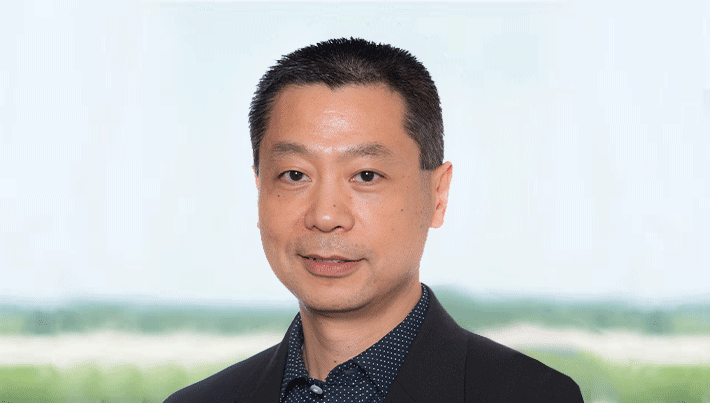 Director, Product Marketing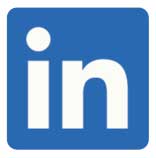 Alex has more than 20 years of practical experience in supply chain operations and has advised many Fortune 500 companies on their digital transformation. At GEP, he leads product marketing for the company's AI-enabled supply chain solution. He is passionate about the role technologies play in driving supply chain excellence and business growth.
LET'S TALK