Inventory Management: How to Get It Right
Uncertain times have necessitated a strategic change in inventory management
The focus has shifted from operational efficiency to risk management
Inventory management software helps track inventory in real time and anticipate consumer demand
Prolonged uncertainty has made it vital for businesses to efficiently plan and prioritize inventory management. Efficient inventory management can increase profit margins and revenues and boost customer satisfaction. On the flip side, poor inventory management can lead to understocking or overstocking goods, which impacts revenue and consumer confidence and hampers the reputation of a company.
Stringent regulations and increase in operating costs necessitate change
Digitization, shifting consumer trends, stringent compliance laws, and disruptions in global supply chains have increased the cost of doing business.
According to a survey by The Economist Intelligence Unit and GEP, operating costs have risen significantly. Stricter regulations governing global and regional trade are not making things easier. The same survey reports that regional trade agreements have almost doubled — from just 200 in 2008 to 300 in 2020.
Dealing with cutthroat competition in such a landscape on top of everything else makes sustainability and profitability extremely challenging for any business.
That's where inventory management solutions can help.
Operational efficiency has taken a back seat
Today, many businesses have sidelined the just-in-time strategy, which had earlier set new standards of efficiency and lean management. Toyota, started this lean inventory model, had to cut production by 40% during the pandemic.
The inventory requirement has changed in the aftermath of the pandemic and supply disruptions.
Merely focusing on efficiency is no longer considered a long-term sustainable solution. The focus has shifted from operational efficiency to risk management, even if this means incurring higher costs in the short term.
Three top benefits of inventory management
Efficient inventory management enables businesses to fine-tune their inventories according to market dynamics and changes in consumer demand. They can precisely determine if the existing stock is sufficient to match demand. In addition, it helps them assess the market situation to stock up or liquidate assets and determine the right selling price accurately.
Inventory management optimizes money spent in stocking goods and maintaining storage space in warehouses. Warehousing is a variable cost tied to the number of goods being stored. When the storage costs are high, companies often compensate by increasing the final selling price. However, by gauging consumer demand accurately, businesses can avoid storing too much inventory and keep their prices competitive.
Successful inventory management also helps businesses avoid spoilage (with perishable goods) and dead stock (expired or out-of-season goods), which can also prove to be costly mistakes.
How can businesses optimize inventory and warehouse management?
Streamlining inventory management requires end-to-end visibility of the entire supply chain. This helps businesses spot the most vulnerable or high-risk supply chain nodes and develop a business continuity plan in the event of a disruption.
Advanced technologies offer a unified warehouse and inventory management platform to help businesses gain complete visibility of their facilities, inventories and warehouses, delivery schedules, and more. Businesses can access real-time data to predict demand, pick suitable warehouses to stock up, choose the right suppliers, and improve the overall planning and forecasting. They can also get real-time updates on everything from market conditions to the flow of goods within their warehouses.
Powered by artificial intelligence and IoT, inventory management software is designed for better inventory tracking and order fulfillment. Businesses get precise information on inventory movement and can map out accurate delivery schedules to enhance the overall customer experience.
Combined with advanced analytics and machine learning algorithms, these technologies can also help businesses find better sourcing alternatives in a cost-effective manner.
Conclusion
A viable inventory and warehouse management strategy should be at the heart of any business plan. It is the key to ensuring real-time supply chain visibility, streamlining warehouse operations, boosting production efficiency, and improving profit margins.
Businesses that invest their time and resources in perfecting their approach to inventory management will thrive and stay resilient in case of a disruption.
Turn ideas into action. Talk to GEP.
GEP helps enterprise procurement and supply chain teams at hundreds of Fortune 500 and Global 2000 companies rapidly achieve more efficient, more effective operations, with greater reach, improved performance, and increased impact. To learn more about how we can help you, contact us today.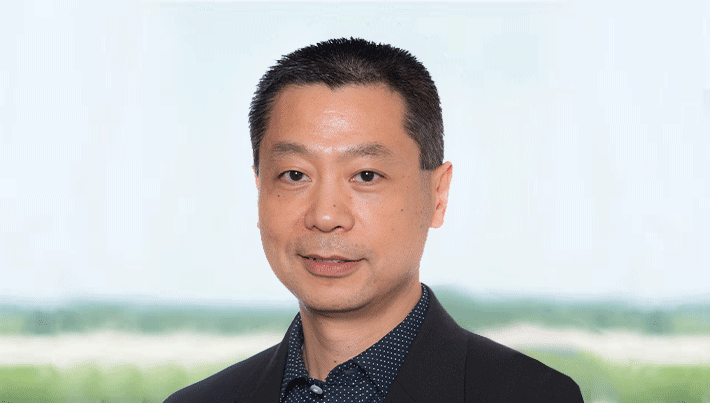 Director, Product Marketing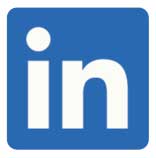 Alex has more than 20 years of practical experience in supply chain operations and has advised many Fortune 500 companies on their digital transformation. At GEP, he leads product marketing for the company's AI-enabled supply chain solution. He is passionate about the role technologies play in driving supply chain excellence and business growth.
LET'S TALK