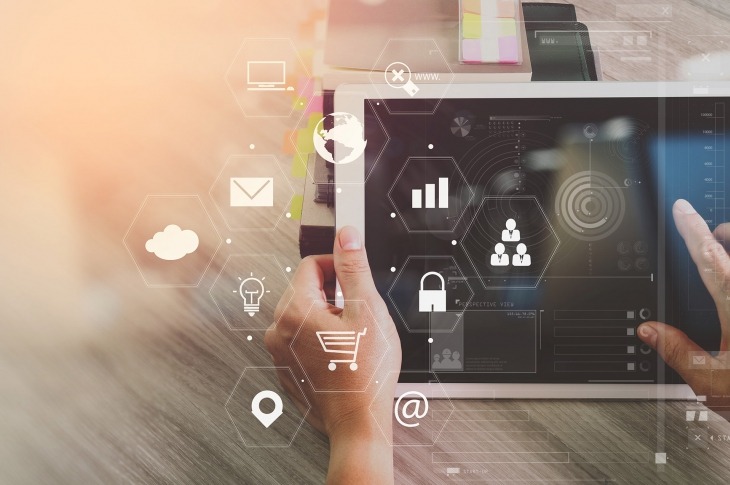 Is Your Procurement Team Ready for the Mobile Revolution?
According to IDC Worldwide, it is forecasted that tablets/touch devices sales will increase by 18% in 2014. Meanwhile, desktops and laptops sales were already down by 14% in 2013 and are expected to dip further. There is a mistaken assumption that this trend is largely limited to individual/personal usage and professional enterprises are immune from this trend. Many pundits claim that digitalisation and multiplication of sales channels (online, then mobile), the need for individuals to remain connected on social networks and mobile content offers more value to personal consumers than to businesses. But this is fast changing. More and more organizations are now looking to leverage mobile trends to drive business value. Deloitte's CIO recently presented a plan to introduce hybrid devices so that " staff will get the look and feel of a tablet, and the functionality of a laptop with extra battery life and portability". And Deloitte is not the only organization going down this path. Many other corporations are pursuing the strategy of Bring Your Own Device ( BYOD).
While this is certainly an ideal way to balance employee aspirations with business value, there are limitations posed by software and security. Since many enterprise applications are still hosted on premises and accessed through local software, the benefit of such smart devices is limited to emails, shared documents and a few cloud-based applications. Security is a key challenge to expand mobile usage to more applications and Gartner says: " by 2016, 20% of enterprise BYOD programs will fail due to deployment of mobile device management measures that are too restrictive". When it comes to back-end systems, the situation is even more troubling. Within Procurement, no vendor solution has been able to provide full control over an organization's Source to Pay (S2P) chain on a mobile device (with the exception of a few isolated and custom mobile dashboards).
However, tremendous value can be unlocked by overcoming the physical access and security concern. Many levers can be applied can to unlock this value:
BYOD does not only mean one device, but usage of multiple devices: desktop, tablet, mobile phone, smart watches and to-be connected devices. This is why one of the pre-requisites for an efficient adoption of the tool you roll out is that the solution and its capabilities are the same across the entire range of devices used (equal ease) with all features built in (no need for patches or add-ons for specific devices).
Using such a range of devices to manage strategic sourcing and procurement operations creates further risks for data leaks and network protection. Using one unified platform is part of the answer here to limit the added complexities of several network protection types. You will then need the right network access strategies and policies in place to secure your environment. The easy way to tackle this, if your business permits, is to rely on tools offered as PaaS (Platform as a Service) where not only the operational hours but safety of your data will be under SLAs (Service Level Agreements).
Solving pain points for users can also drive down cycle times & reduce costs. For instance, many internal users are non-compliant with purchasing policies because of the time required to get their purchase requisition approved. Enabling approvers (often procurement professionals) with mobile access would help to reduce the overall cycle time for PR2PO (Purchase Request to Purchase Order time). Benefits are not limited to the downstream side of procurement, but would also support strategic decision-making process with insights and enriched data available instantly, which will prove to be extremely helpful for negotiations and contract management.
Finally, beyond technical aspects, a clear review of usage is required to manage the sourcing and negotiating aspects of your procurement software solution as part of your IT and Telecom category management. Number of users, data volume estimate and implementation needs are the key areas to review with your key stakeholders so that you pay for what you need (the advantage of PaaS is that you can increase/decrease capacity when you need it which offers a lot of flexibility). Looking at the total cost of the solution, the mobile access to the tool will require further 3/4G data allowance or Wi-Fi hotspots allowance. You will therefore need to adjust your telecommunications contracts/adjust your personnel expenditure levels.
According to IDC again, by 2015, 37% of the world's professional population will be mobile workers. Adapting to the toolkit and providing employees with the tools to suit their lifestyles and working styles will certainly increase productivity and will also prove essential to retain talent!
For more interesting thinking on procurement, visit the GEP Knowledge Bank