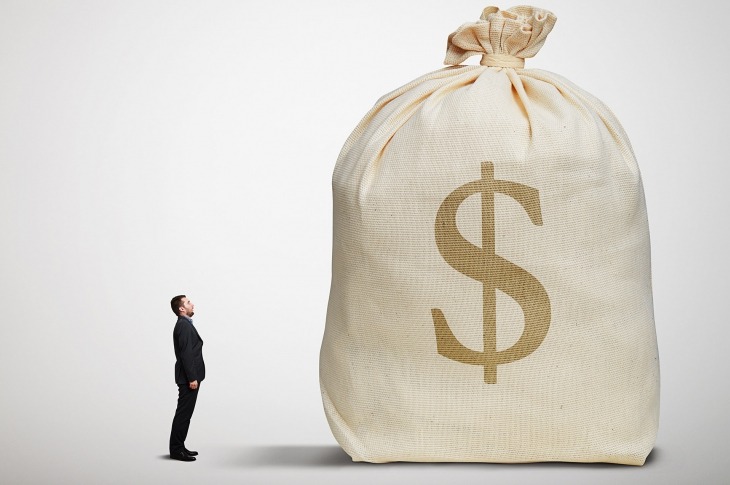 Saving Big on Procurement Technology Implementations
The good news across the globe is that the economy has almost completed its recovery. Companies that cut costs by delaying or canceling projects to improve their operating margins are planning projects with a vengeance. However, getting board level or CFO approval for such projects is still a challenge.
If you have a project implementation on your hands, involving your strategic sourcing team early in the project can save your company. Below are some tips to help you manage your project costs and improve ROI.
Preparation for a project starts with identifying the need, and more importantly involving the right people within the company to ensure proper implementation. The first step, however, is to involve your Strategic Sourcing team to help you select the right implementation partner or service provider.
The value of Sourcing members in the team is not limited to identifying and communicating with service providers. Their key value is the independent and neutral perspective in carrying out negotiations and an objective evaluation of potential partners. They can also ensure a performance driven contract is established with the selected service provider.
Plan well, then create a backup plan
While it is the most abused term in practically every implementation, fact remains that poor planning leads to poor results. However, "the best laid plans Of Mice and Men often go awry". Good implementation is not really about the best plan. It is about knowing the breaking points of the plan, how to identify them ahead of time and de-risk them. Performing a FMEA of your project plan, preparing a plan B if one or more of the failure modes are triggered is important.
Planning is not just about a Gantt chart of a set of activities. You need names against them as well. It is critical for a project to succeed that not only the right people are identified, but they are able to devote part of their time for the project. Planning ahead and introducing them into the project team early can make a difference. Sourcing members in the team can help identify such break points from a suppliers' perspective early in the planning phase.
Compartmentalize work
Most service providers will claim they can do everything with perfection. This is what most clients want as well. The truth in such claims is what a Sourcing team can evaluate objectively.
Even with service providers who can do everything, what they want is a continuity in work – start the project with a kick-off and end it once implementation and stabilization is complete. What companies need though is someone helping them with smaller teams focused on preparing them for the project implementation, not dive directly into implementation.
By compartmentalizing work, you can not only sequence your work properly but also be able to determine if the service provider of choice can do all the work, or if you will need to pick and choose among multiple providers with specific expertise.
Prepare in advance
Of all the activities in a project implementation the most critical, yet time consuming, activity is typically data collection and cleansing. In addition, this data can be critical in not just selecting the right supplier, but also ensuring an appropriate contract is in place. Lack of accurate data can lead to scope creeps and changes later in the project when the data finally becomes available. Most service providers tend to use this as an opportunity to renegotiate commercial terms.
Data collection and cleansing is a project in itself. Project team should work with suppliers to identify the data that is necessary for them to submit a proposal and proceed with implementation if selected. Based on this information, companies need to start evaluating the benefit of treating data collection and cleansing as a separate project prior to picking up a technology implementation project. For example, having a separate project team work on data before or while an ERP implementation is in progress makes a lot of sense. However, creating a project team just to gather HRIS records from multiple systems might not since most companies will already have a clean set of HRIS data, even if they existed on different systems.
Communicate, communicate, communicate…
While Communication is an ongoing activity, most companies announce the project and its status to the steering committee and depending on its scale and criticality, to the CXO suite and the board members. However, personnel involved with the project and personnel whose regular jobs are affected by the project's successful completion are two groups that are often informed late in the project.
Because most projects are aimed at improving operational efficiency, there is a definite impact on peoples' jobs – mostly negative. Yet, these are the people who have been with the company for some time and know the company's culture and business well, so they can be accommodated in a different role. But from an employee's perspective, knowledge of change coupled with poor communication is a recipe for problems. By the time the intended communication reaches them, information leaks and spreads via word of mouth, getting distorted along the way. This creates panic and confusion, which leads to lack of support for the project and with them starting to look for jobs outside the company.
An active communications and change management starts much before the project does and continues on even after the project ends. Lack of reinforced communication causes people to fall back to their old practices.
Communicate some more, with your partners!
Technology implementations are no longer bound to a company's boundaries. Their real value add is when they integrate a company with their suppliers and customers. Such projects require a conscious communication effort to inform and bring on board your Partners as well.
Imagine investing in a SRM system that lets you transact real time with your suppliers with as few touch points as possible, and your supplier informs you they are not interested or cannot accommodate your request. Communication involving partners is more about winning the critical partners over and making sure the technology you are planning to implement can integrate with what they have.
Don't create Trainers, create Super Users
Sourcing teams know it best, that a center led procurement organization is more beneficial in most cases than a centralized or decentralized organization.
Almost all implementation partners recommend a "Train the Trainer" plan. It is a way of offloading their training burden. Typically these internal 'Trainers' are project team members; they know the decisions made during the implementation, to-be process definitions, technology and by the time system is ready for launch, must have tested it many times and so are knowledgeable enough. But that is only one or a few people who have an implementation experience on their hand, have contributed significantly to the project, earned their stripes and are ready for promotion and a bigger role, or are in a different company earning a better pay!
Super Users are not just trainers, they know more about the system than the rest of the users and can act as local administrators as well. It is a role for a normal user to grow into, an aspiration path! Having too few might be the same as the 'Trainers' situation, and having too many will lose its charm. Finding the right balance is the key to ensure you do not rely on few specific individuals or have to call your implementation partner back.
For more interesting thinking on procurement, visit the GEP Knowledge Bank.