Supply Chain Control Tower: Legacy Vs. Modern Solutions
Legacy solutions are not agile enough to be able to respond to supply chain disruptions
Modern control towers use AI to provide real-time and end-to-end visibility of the supply network
Today's control towers provide supply chain flexibility for dynamic planning and routing
Modern supply chains are global, complex and increasingly fragmented.
This complexity has arisen as more supply chain organizations look toward low-cost destinations for sourcing while they optimize operations and secure cost savings.
All this complexity has meant that the supply chains have also become more vulnerable.
In the event of an unforeseen event, such as the COVID-19 pandemic, there is high probability of disruption and lack of visibility.
As businesses lose control over the supply chain, it impacts the entire flow of products -- from manufacturing to distribution.
What is a supply chain control tower?
A control tower is designed to provide real-time visibility across the supply chain. It is a centralized hub with the required technology, organizational tools and processes needed to capture data from all stages of the supply chain.
This data ensures end-to-end visibility and helps a business make informed decisions that align with its strategic objectives.
By combining people, systems and processes, control towers give 360-degree supply chain visibility.
Difference between modern control towers and legacy solutions
The first-generation control towers were built for on-premises software solutions. While they succeeded in providing visibility within an enterprise and into some aspects of logistics, they could not provide insights into external suppliers and trading partners.
Also, these early solutions were not agile and flexible enough to be able to respond quickly to supply chain disruptions. They also lacked the ability to see and act on data in real time.
Here are some ways modern control towers differ from legacy solutions
Legacy solutions were built on loose and one-sided integrations that imported or exported information. Modern supply chain control towers provide real-time and end-to-end visibility.
Legacy solutions have a limited purview of logistics, warehousing and inventories. This is because these control towers were typically set up to monitor transportation and inventory movements across the supply chain. Modern control towers, on the other hand, encapsulate the supply chain from start to finish.
Legacy solutions need elaborate teams and expensive IT infrastructure and talent. Modern control towers leverage automation, artificial intelligence, machine learning and cloud. These platforms are built for no-touch operations and greater accessibility across locations and devices.
Features of a modern-day supply chain control tower
Today's supply chain control towers use predictive analytics to make smarter, faster and more meaningful decisions based on a wide array of real-time data.
Here are some of the must-have capabilities of an ideal supply chain control tower
 ⚬  End-to-end visibility
The control tower must provide complete visibility into all aspects of the supply chain at any given time.
 ⚬  Scalability
It must integrate with legacy enterprise resource planning (ERP) systems and other back-office enterprise applications. As touch points across the supply chain continue to expand, control towers must be able to support that scalability seamlessly.
 ⚬  Real-time data
A control tower must be able to generate data in real time. It should reduce latency and enable the organization to act on this data in a timely manner.
 ⚬  Proactive problem-solving
Control towers must help decision-makers visualize problems and solutions to provide deeper insights that can be shared with all stakeholders.
 ⚬  Cloud-native architecture
Today's supply chains need an architecture that can meet the demand for flexibility and agility. An architecture build on the cloud from the ground up fulfils these requirements in a cost-efficient manner.
 ⚬  Source data from third parties
A huge amount of data is generated from outside the enterprise, such as supplier databases and warehouse and inventory management systems. The control tower must be able to link third-party data to enterprise supply chain management systems.
How control towers benefit supply chain operations
All supply chain information is gathered in a centralized location. This information can be used for monitoring, auditing and making effective decisions.
Control towers provide supply chain flexibility for dynamic planning and routing.
These can accurately predict expected time of arrival by looking at what is happening in other areas of the supply chain.
Control towers can be customized as per specific requirements of a business based on geographic reach, scope, functions, processes and industry type.
Conclusion
Advanced control towers have become a must-have capability in today's dynamic supply chain environment. They improve visibility and decision-making and streamline supply chain operations, besides helping organizations detect and act on disruptions in real time.
Turn ideas into action. Talk to GEP.
GEP helps enterprise procurement and supply chain teams at hundreds of Fortune 500 and Global 2000 companies rapidly achieve more efficient, more effective operations, with greater reach, improved performance, and increased impact. To learn more about how we can help you, contact us today.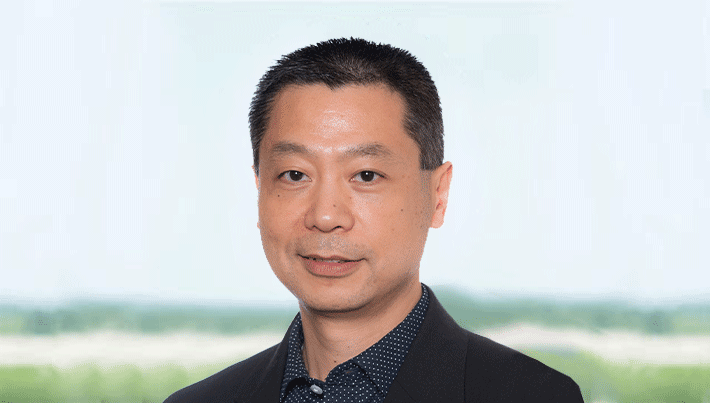 Director, Product Marketing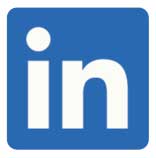 Alex has more than 20 years of practical experience in supply chain operations and has advised many Fortune 500 companies on their digital transformation. At GEP, he leads product marketing for the company's AI-enabled supply chain solution. He is passionate about the role technologies play in driving supply chain excellence and business growth.
LET'S TALK