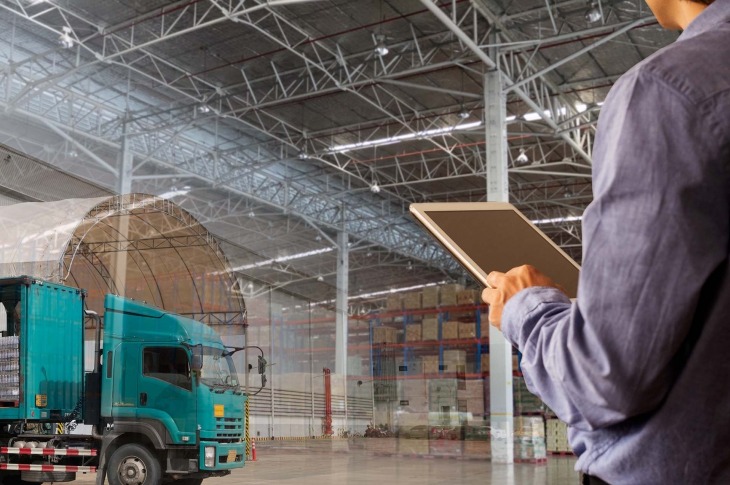 Supply Chain Visibility: The Key to Avoiding Business Disruption
The pandemic showed most businesses are prone to disruption
Many businesses do not have alternate sources of supply to fall back on
There is an immediate need to address lack of supply chain visibility
Many organizations continued to face supply chain bottlenecks even as the pandemic and subsequent lockdowns began to ease somewhat. Companies struggled to prevent a drastic impact on their supply base due to a lack of visibility into their supplier profiles.
The question is: Was it possible for organizations to have reacted differently and prepare beforehand for more than a year of disruption?
Probably not.
What is possible though is to adopt a proactive strategy and take steps to be able to counter a disruption in real time in the future – through end-to-end visibility.
What is Supply Chain Visibility
Supply chain visibility is the ability to track raw materials, components, parts, sub-assemblies and finished goods in transit.
The key objective is to enhance transparency across the supply chain and make data and information readily available to all stakeholders.
This data can then be used to draw useful insights and improve the planning process.
A business can leverage high visibility to access transactional data across every tier of the supply chain. It can also use this information to predict issues and make suitable adjustments. The availability of real-time data helps streamline operations, enhance efficiency and minimize risk.
On the other hand, a business with poor supply chain visibility has little idea about where the inventory is at a given point in time. This can not only lead to supply shortages (as seen during the pandemic) but can also prove detrimental in today's uncertain business environment.
Why is supply chain visibility important
Traditionally, supply chain professionals have been slow to react operationally to changes in demand, leading to high levels of inventory. A sluggish approach can prove costly for a business, especially in a dynamic business environment.
Today, many organizations sourcing raw materials and components from far-off, low-cost destinations have a global, complex supply chain. A manufacturer based in North America, for example, may source raw materials and components from a supplier in Asia. Lack of visibility can reduce operational efficiency and keep stakeholders guessing about the status of inventory at crucial times.
Plus, there is a high probability of disruption in a complex supply chain.
Sudden changes in demand, another COVID-19 wave, cyberattacks, natural disasters, extreme weather events and port congestions – there can be multiple causes of disruption.
Supply chain visibility is needed to make rapid operational decisions. When you have end-to-end visibility of supply chain operations, you can better track inventory and flow of materials. Such transparency enhances efficiency and reduces instances of inventory pile-up and associated costs.
In addition, stakeholders of global supply chains must comply with different laws, trade agreements, tariffs and other regulations. All these regulations add to the complexity of supply chain operations. What is needed is a system that can fill the gaps, streamline processes and provide the much-needed transparency.
The need to identify all suppliers is another factor driving supply chain visibility. Typically, companies do not have much visibility beyond their tier 1 suppliers. Today, organizations must know who they do business with and ensure they follow ethical practices.
Growing role of technology in supply chains
Today, thanks to advanced technology and smart solutions, supply chain visibility comes with real-time data flow on purchase orders, shipments, invoices, inventory and payments from disparate systems.
According to a report by Gartner, supply chain leaders can improve performance and lessen risk by using multi-enterprise, collaborative software for real-time insights across the value network.
Modern supply chain management software can help your business see supply chain operations in real time and access data from disparate systems. Advanced technologies, such as artificial intelligence and machine learning, can decode unstructured data to derive actionable insights. These technologies can recognize data patterns to automate most manual tasks. They can also help your business predict disruption and prepare for the impact beforehand.
Uncertain times demand total visibility
Supply chain visibility would continue to assume top priority, given the high probability of disruption and an increasingly uncertain business environment. End-to-end visibility enables a business to access data in real time, collaborate effectively with partners, increase operational efficiency and use insights to improve planning. It also minimizes risk and helps anticipate, and prepare beforehand, for unprecedented situations.