4 Steps in Successful Supply Chain Inventory Management
Amid disruptions, making supply chains resilient has taken precedence over chasing efficiency
Companies need the ability to adapt their inventories to match the changing consumer demand patterns
Advanced inventory and warehouse management software can help companies tap into real-time data for better visibility and forecasting
The supply chain new normal is being shaped by many factors today -- a seemingly never-ending pandemic, port congestions, shipping price surge, raw material shortages and altered consumer demands and even cyberattacks.
According to a survey by The Economist Intelligence Unit and GEP, two-thirds of the supply chain and procurement leaders said their enterprise suffered a 6%-20% hit on their annual revenues as the pandemic decimated markets.
Weaving resilience into supply chains has naturally became the need of the hour, taking precedence over supply chain efficiency.
A solid process of inventory management and control, revamped inventory management strategies, and technological transformation are the way forward.
Let's begin by exploring the concept of supply chain inventory management.
What is supply chain inventory management?
Inventory refers to raw materials, goods-in-process, finished goods, or merchandise. It is one of the most valuable assets for a company dealing with tangible goods.
When faced with disruptions, companies need the ability to adapt their inventories to always match the demand. That means ensuring the goods aren't overstocked, understocked, or delivered after substantial delays, regardless of disruptions like pandemics, cyberattacks, or natural disasters. That's where supply chain inventory management can help.
Inventory management is the process that ensures the adequate availability of these goods across the supply chain of a company — manufacturing facilities, warehouses, and the last point of sale.
Several inventory management techniques can help companies minimize the impact of a supply chain disruption and ensure business continuity. These include the JIC (just-in-case) methodology, FIFO (first-in, first-out), the EOQ (economic order quantity) model, and the safety stock methodology, among others.
Now let's see look at four best practices for a solid process of inventory management and control, which will improve the chances of success of your inventory management strategies.
Four ways of ensuring more efficient supply chain inventory management
1. Maintain alternative suppliers for your core business
Having alternative suppliers spread across geographies is a great way to ensure that the supply of essential goods for your business remains uninterrupted. While this may not seem extremely efficient, it certainly helps mitigate risks from black swan events.
Another step is to maintain reserve or safety stocks to prevent operations from grinding to a halt completely.
Car manufacturer Volkswagen has regional supply chains in China and Europe. When the pandemic affected Volkswagen's supply chain in China, the company switched to its European suppliers and then switched back to China again when the pandemic shut down Europe, according to the survey report.
2. Re-evaluate your sourcing strategies and suppliers
In the survey, 44% of respondents believed their companies relied too much on suppliers from some countries. In the future, they would prefer securing suppliers from a wider range of countries, and possibly near-shore alternatives.
More businesses are evaluating sourcing strategies that involve local suppliers and greater transparency to build resilient supply chains that can be monitored more closely.
Some, like Schneider Electric, are planning to cut down their suppliers by half — from 12,000 to 5,000 by 2022-23 — to work closely with a select number of suppliers, according to the report.
3. Embrace technology and digital transformation of your supply chains
The survey reported that less than 40% of the companies have adopted digital platforms and advanced analytics, with less than a third using the cloud or IoT. That must change for inventory management to be effective.
Advanced inventory and warehouse management software can help companies tap into real-time data for better visibility and more accurate forecasting. AI and advanced analytics can help companies track crucial metrics, such as inventory turnover, gross margin, and customer order fill rate and improve overall supply chain visibility. Inventory management software helps companies understand how their goods move through their warehouses automatically.
4. Become less siloed and more collaborative as an organization
The goal of effective supply chain inventory management is to guarantee that the right goods are in the right place at the right time. Isolated departments and siloed organizational data reduce the transparency needed to ensure effective inventory management. That's why facilitating a smoother flow of information across departments is the key.
Conclusion
As the new normal becomes more uncertain, supply chain disruptions are likely to continue growing in scale and complexity. Besides following the above steps for supply chain inventory management, make inventory management strategies an essential part of your business plan to mitigate risks, revenue losses, and ensure business resilience. 
Turn ideas into action. Talk to GEP.
GEP helps enterprise procurement and supply chain teams at hundreds of Fortune 500 and Global 2000 companies rapidly achieve more efficient, more effective operations, with greater reach, improved performance, and increased impact. To learn more about how we can help you, contact us today.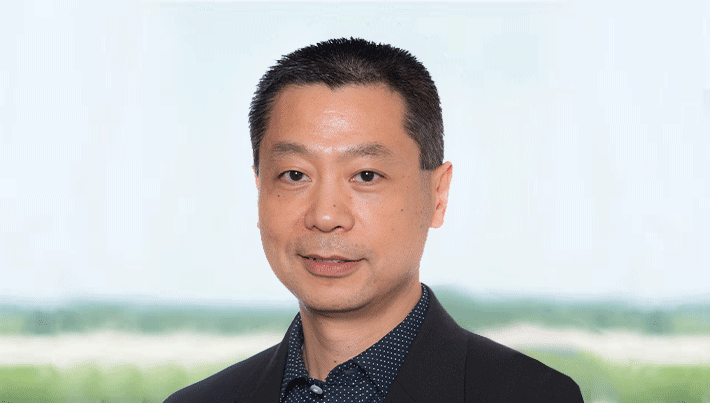 Director, Product Marketing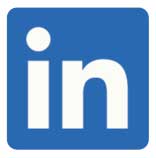 Alex has more than 20 years of practical experience in supply chain operations and has advised many Fortune 500 companies on their digital transformation. At GEP, he leads product marketing for the company's AI-enabled supply chain solution. He is passionate about the role technologies play in driving supply chain excellence and business growth.
LET'S TALK