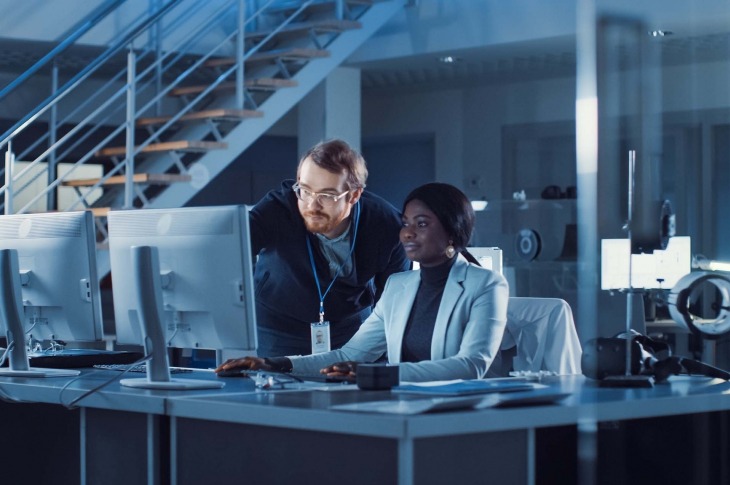 5 Key Elements of Supply Chain Collaboration Software
Supply chain collaboration isn't just about communication – it's about aligning processes between multiple enterprises
Technology elements that facilitate supply chain collaboration include advanced AI, user-configurable workflow and real-time data sharing
Achieving true multi-enterprise collaboration depends on sharing the right data and building trust with partners
Supply chain collaboration has become necessary for companies today as products increase in complexity and customer expectations around availability and delivery times continue to raise the stakes.
Benefits of collaboration include enhanced risk management and a more tightly orchestrated supply chain.
How do companies achieve these benefits? What are the key features that enable supply chain collaboration platforms to connect multiple partners and orchestrate supply chains?
1. Real-time data sharing
Disruptions happen in real time, and responses should too. But too often, companies don't have data from real-time feeds. This means that when exceptions happen, they find themselves making decisions based on information that may be out of date. Connecting all the data generated by all the points in the supply chain, in real time, enables greater agility for resolving issues and greater resilience to disruptions when they happen.
2. End-to-end visibility
To have the most impact, supply chain collaboration software connects all the partners that make a supply chain flow – from suppliers and contract manufacturers to inventory and logistics partners. And having visibility into the entire supply network enables collaboration to take place at all levels with the maximum possible amount of contextual information for informed decision making.
3. User-configurable workflows
Businesses don't operate in exactly the same way. To achieve alignment between business processes and the software used to support and execute those processes, the software needs to be configurable. As businesses grow, their processes change. So the software needs to be adaptable to enable optimal collaboration between entities. This is one area where modern supply chain software, developed on a low-code or no-code platform, is leaving outdated ERP systems behind.
4. Advanced AI
Collaboration among multiple enterprises requires that partners share the right data to avoid drowning each other in information. To gather, clean and make sense of supply chain data and generate optimal recommendations, supply chain collaboration software capitalize on artificial intelligence. Advanced AI systems are purpose-built to aid in identification of threats, improve efficiency and promote collaboration between multiple tiers of suppliers and partners.
5. In-context messaging
Supply chain collaboration means more than communicating with suppliers – but that doesn't mean good communication isn't still an important part. To orchestrate complex supply chains effectively between multiple enterprises, an in-context messenger app enables partners to share and comment on documents and information seamlessly and intuitively, without slowing down to switch between systems.
Collaboration among supply chain partners enhances resilience and responses to disruptions
AI-driven supply chain collaboration software is today changing how companies look at their supply networks and making it possible to align processes within an enterprise, as well as processes from multiple enterprises, to make supply chains more efficient, agile and resilient.
As business challenges continue to proliferate, collaborating effectively with external partners in the supply chain will continue to rise in importance. The key features of supply chain collaboration software enable companies to orchestrate their supply chains more effectively by seamlessly working with their suppliers and partners.