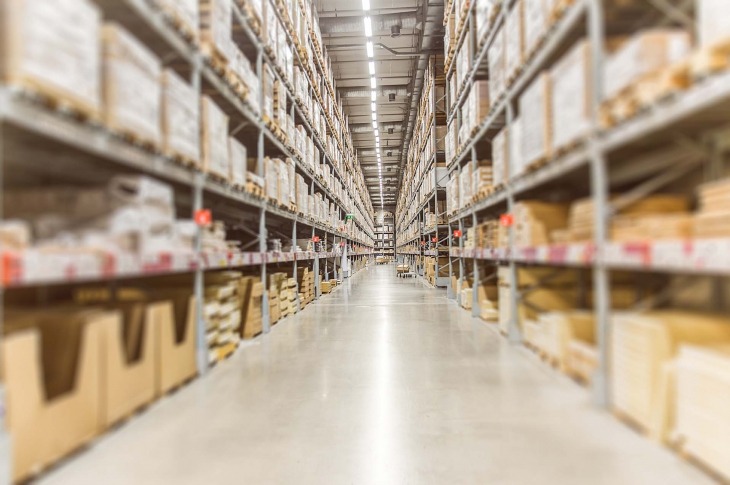 9 Barriers That Impede Digital Supply Chain Transformation
While digital transformation of the supply chain may have become the buzzword in the workplace, it continues to be a challenge for many enterprises. The sheer amount of changes required, the reluctance to change and the ambiguity about return on investment continue to be the key concerns.
The rapid evolution of new technologies and specific supply chain requirements of a business add to the overall complexity.
Here are the top nine hurdles to digital supply chain transformation
1. No clear, well-defined goals: Unlike many other projects, digital transformation of the supply chain may have multiple objectives. For example, you may want to reduce invoice processing time, cut costs, enhance efficiency and so on. However, if you aren't sure of what you want to achieve, the entire exercise would be futile. In the absence of clearly defined objectives, organizations wouldn't exactly know if they have made any progress and achieved what was desired.
2. Ill-equipped workforce: Your workforce holds the key to successful implementation of any project. The introduction of advanced technologies and tools would go in vain if people don't have the required skills to work with the new systems. It's vital to assess the differences — and fill gaps — between existing and required skills.
3. High investment: Digital supply chain transformation can be a capital-intensive process. Huge investments can be at stake if the project is not successfully implemented. To mitigate this risk, consider introducing the digital project in phases. Once you start to see the results, you can move on to the next phase of the project.
4. Reliance on traditional communication channels: Many supply chain teams have not yet deployed advanced communication platforms that facilitate the smooth running of a digital supply chain. They continue to rely on email and phone and paper trails to manage supplier partners. However, it is effective and real-time communication with supply chain partners that determines the success of digital transformation efforts.
5. Integration with existing systems: Advanced digital supply chain management software must be able to seamlessly integrate with existing systems such as ERPs. Some platforms may require more time (and investment) to integrate with the current systems. Lack of compatibility with existing systems can hamper the working of an integrated supply chain ecosystem.
6. Where to start: This is perhaps the toughest decision. Should you begin by automating manual processes? Should you automate processes across all functions and levels? Regardless of where to start, a successful digital supply chain transformation project requires you to adopt a holistic, enterprise-wide approach. It is a good idea to start the exercise by assessing existing systems and processes to identify gaps, communication barriers and data latencies.
7. Managing vendors: The introduction of digital technologies can put to test long-standing relationships with preferred vendors. But by providing more data around vendors and their products, digitization of the supply chain can provide opportunities to better evaluate and choose vendors. A business may enable sourcing on demand and choose a new vendor to reduce supply chain risk and increase efficiency. Relationships with vendors are likely to focus more on innovation and customer experience and not just on cost savings.
8. Security concerns: The introduction of digital technologies also brings with it associated risks of cyber threats and data thefts. Often, businesses tend to continue traditional supply chain processes as they aren't sure how to deal with emerging threats in the digital landscape. The deployment of new technologies with unknown risks and the lack of capability to handle such risks can discourage the adoption of digital processes. A security lapse can harm confidential data and supply chain processes and ruin relationships with key partners.
9. Plan stays on paper: Some businesses make detailed plans to transform their supply chain processes. Some even outsource the planning process to ensure they get everything right. However, when it comes to implementation, they fail to deliver. While planning is vital, the success of a digital transformation project relies more on the engagement of key stakeholders across different levels in the organization and change management capabilities. Failure to develop change management capabilities or reduced involvement of teams across functions can result in a project that lacks direction and objectives. Businesses that outsource their pilot transformation project realize they lack change management capabilities and cannot replicate the pilot project across all functions.
Successful digital supply chain transformation requires a thoughtful organization of new technologies and processes with existing systems, people and management infrastructure. More than technology, it's the approach and larger business model that are crucial for success. By eliminating these barriers, enterprises can ensure an effective and high-impact digital transformation of their supply chains.