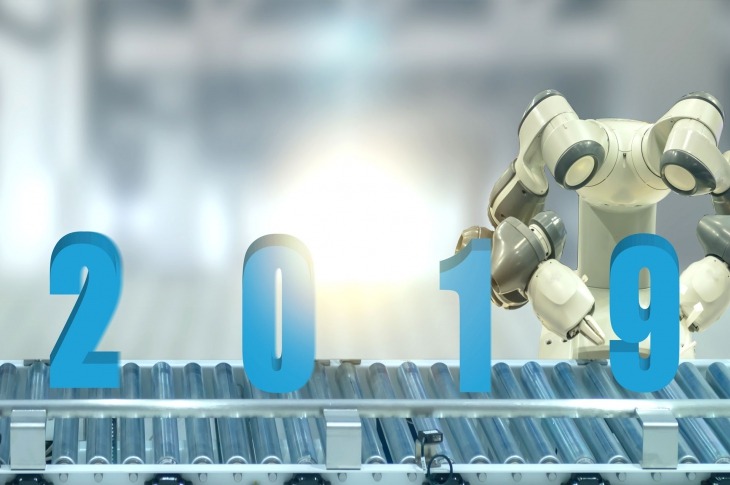 Top Digital Technology Trends in 2019 for Procurement & Supply Chain
Market-leading companies today are pursuing "Digital-First" strategies, leveraging existing and rapidly emerging modern technologies such as artificial intelligence (AI), cloud-based solutions, advanced predictive analytics, cognitive computing and natural language processing (NLP) to transform business models, modernize their functional strategies and digitize end-to-end processes to drive innovation.
In 2019, procurement will continue to play a key role in supporting enterprise-wide digital strategy and enabling other functions to succeed in their digital transformation journey. Digital enablement is more capable; easier to acquire, implement and access; and more cost effective than ever before. Larger companies with more budget and resources will no longer be the only ones that pursue transformation — small and mid-sized companies will also seek change. Some key digital technology trends underpinning 2019, as discussed in the annual GEP Outlook Report for Procurement and Supply Chain Management, are as follows:
Emergence of "Agile" Procurement
Companies will increasingly adopt an agile approach to digital procurement transformation, characterized by disruptive technologies, talent, new capabilities, greater insight creation and continuous workforce training. Cloud-based solutions and external services will continue to make new functionalities and capabilities easier to acquire and adopt.
Move to Unified, Cloud-Native S2P Applications
Most CPOs and CIOs are now aware of the disruptive nature of a fully integrated S2P procurement platform. Leading organizations have made major strides in decoupling key procurement processes and data from their ERP systems and leveraging cloud-native S2P solutions that can operate independently to store data and enable end-to-end process flows.
Expansion of Cloud Procurement Solutions Into Direct Procurement and Supply Chain
Cloud-based procurement technology solutions will expand into newer procurement areas including direct materials, item master, bill of materials, ordering, stock integration, vendor managed inventory, forecasting and inventory management. The cloud-native platform — enhanced with the integration of big data, AI and robotics — will allow for unified supply chain solutions with procurement at the center.
To read more about the key digital technology trends that would impact procurement and supply chain management this year and beyond, download a complimentary copy of the 2019 GEP Outlook Report for Procurement & Supply Chain Management.