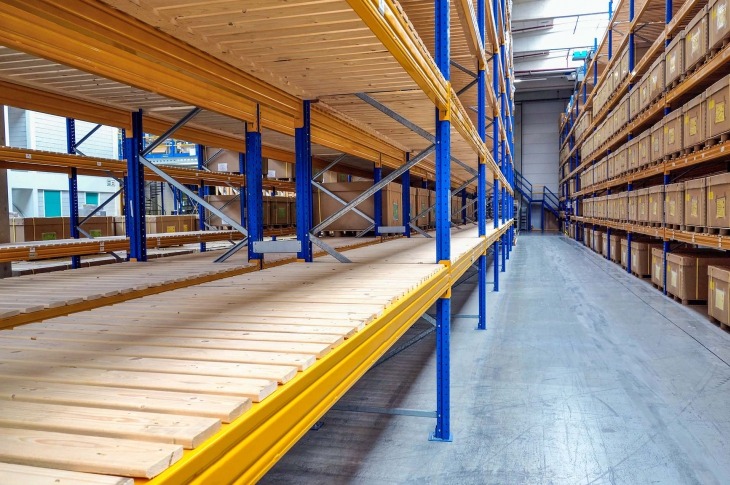 4 Areas Where Supply Chain Collaboration Reduces Pain of Supply Shortages
Supply challenges in the wake of COVID-19 are causing serious market disruptions
Companies need better collaboration with suppliers to respond effectively to these new challenges
Collaboration based on real-time data sharing is the way forward for today's complex supply networks
COVID-19 caught organizations off guard.
Many were not prepared for the disruptions to their supply chains, and the result was chaos.
More than a year later, enterprises are still feeling the ripple effects of the pandemic and playing catch-up.
One prominent example is the shortage of semiconductor chips that is disrupting the automobile industry, causing Ford and other automakers to pause production at key plants. Overall, the auto industry could lose up to $110 billion in revenues this year due to the shortage.
The semiconductor chips shortage could last into 2023 and has serious implications for the U.S. economy. In response, the U.S. administration has made semiconductor production and supply chain resilience a focal point of President Biden's infrastructure plan.
Keeping supply and demand balanced in this environment is no small task, especially when added to the challenges of controlling high inventory and operating costs, ensuring orders are fulfilled on time and in full and managing supplier performance.
What's the solution?
Real-time collaboration on orders, forecasting, and capacity and quality management
With production and orders on the rise and supplier delivery times slowing down due to shortages, increased collaboration between companies and suppliers becomes crucial.
With the tools available today, supply chain teams can gain visibility into their suppliers and work with them to identify potential problems, understand the impacts and respond in real time to minimize the damage.
For companies facing material shortages, increased collaboration can help them put plans in place to ensure smooth supply, save time and money through productivity gains and manage supplier relationships more effectively.
All of that helps companies detect potential supply shortages and work around them before these disrupt the entire business.
Here are four areas of collaboration where supply chain software platforms enable better and faster collaboration and help companies orchestrate complex supply networks:
1. Purchase order collaboration
The ability to communicate in real time through an in-context chat makes tracking manufacturing and order progress easier.
Real-time collaboration tools notify buyers when production quantity is completed and grant visibility into production completion and materials issues. Advanced shipment notifications extend visibility to third-party logistics providers about suppliers' shipping readiness for load planning.
When delays happen, collaboration tools integrated with a supply chain control tower empower buyers to create situation rooms and collaborate with stakeholders to monitor and resolve issues.
2. Forecast collaboration
Forecasts might never be perfect, but they can be improved.
Organizations relying only on internal data to build forecasts will find them less accurate and more prone to revisions.
Supply chain collaboration software enables teams to get data from suppliers, as well as collect external data from social media and other sources to analyze and refine forecasts.
By sharing demand information and getting insights from suppliers, businesses can minimize production disruptions and control inventory and transportation costs.
3. Capacity planning
Supplier capacity issues lead to, or, as in the case of the fire in semiconductor manufacturer Renesas Electronics, exacerbate shortages.
Collaborative capacity planning is important, yet it's hard to make a plan that reaches further upstream.
Collaboration between companies and their suppliers, and their suppliers' suppliers, enables information sharing of planned shutdowns or scheduled maintenance, as well as quicker pivoting when the unexpected happens.
This brings tremendous value, not only for ensuring supply but also for strengthening supplier relationships and building competitive advantage.
4. Quality management
Quality management is a complex process due to the different teams, standards and processes involved between partners.
Therefore, empowering supply chain teams to manage and share product quality requirements with suppliers by defining processes and acceptable parameters becomes critical.
Modern supply chain software provides great value in terms of enabling better collaboration with suppliers. Efficient quality management collaboration improves productivity, minimizes downtime and rework, and accelerates time to value.
In a supply shortage, options for approving parts or managing exceptions might be limited.
The quicker and easier it is to ensure that materials comply with quality standards, the better supply chains will be equipped to meet production schedules and mitigate potential disruptions.
Advanced collaboration tools allow supply chains to weather future shortages more confidently
Even for companies whose supply chains are less complex than Ford's or GM's, collaboration with suppliers helps create visibility, build resilience and reduce operating costs.
Connecting suppliers and partners to the same platform enables companies to see a single version of the truth across their supply chains.
Combined with AI-driven analytics and insights, supply chain professionals can make better decisions faster, based on real-time data.
In an era of increasing complexity and more frequent disruption, AI-powered collaboration tools enable supply chain teams to mitigate supply shortages with agility and reduce the risks to their bottom line.