4 Challenges in Inventory Management and How to Resolve Them
Companies struggling to manage supply chain disruptions often have siloed systems, historical data, and inefficient inventory management practices
Inventory and warehouse management software can provide end-to-end supply chain visibility through tracking, forecasting, and real-time data
Investing in the right inventory and warehouse management software powered by AI and IoT is crucial to weave in operational resilience
Perhaps the biggest lesson for companies hit by the COVID-19 pandemic is the need for building resilient supply chains. Businesses have incurred significant financial losses because of supply chain disruptions and the subsequent inventory management challenges.
According to a survey of business executives by The Economist Intelligence Unit and GEP, the pandemic affected up to 6-10% of the annual revenue of businesses in North America and the European Union. Businesses also experienced reputational damage from customer complaints when they couldn't maintain adequate supplies and fulfill orders on time.
To remain competitive and profitable, businesses must transform their supply chain management strategies and embrace next-gen technologies such as artificial intelligence, internet of things and blockchain to mitigate the risks of supply chain disruptions.
Let's look at the most common inventory management challenges to understand how businesses can tackle them.
Top challenges in inventory management:   
1. Supply disruptions
The pandemic has shown us how global supply chains can bend or break down, especially if they aren't built for resilience. Previously, businesses prioritized efficiency and cost savings over resilience. In the aftermath of the pandemic, businesses are focusing on mitigating the risks from supply disruption by switching to near-shore or local suppliers, establishing supply chain risk management teams and procedures, and adopting technology to streamline supply chain processes and improve transparency.
2. Demand and market volatility
One of the major challenges during the pandemic has been dealing with uncertainty in terms of demand, market trends, and consumer behavior. Such volatility and uncertainty led to several instances of excess stock when demand fell or a lack of goods when the demand for certain goods shot up substantially.
Dealing with such uncertainties requires the ability to gather latest data on market and buyer trends and forecasting demand using advanced analytics to adjust production rates accordingly.
3. Lack of supply chain visibility
Three key reasons why businesses are unable to gain end-to-end visibility of their supply chains are the use of siloed systems, historical data, and inefficient inventory and warehouse management practices, especially those relying on manual efforts or legacy systems.
Without the ability to visualize the complete picture, it's impossible to answer critical inventory management questions such as the number of orders getting processed, the number of purchase orders are on their way, or the amount of safety stock is required to keep up with demand.
4. Loss of inventory
Inefficient inventory management leads to overstocking or understocking of goods. Overstocking, especially when the demand falls, can lead to losses from spoilage, damage, or becoming deadstock. Understocking can cause significant damage to a brand's reputation and future revenues.
Now let's look at how technology powered by AI can help resolve these inventory management challenges.
How can AI-driven inventory management software help tackle supply chain challenges?
AI-driven inventory management software can provide end-to-end supply chain visibility with demand and inventory tracking, demand forecasting, and real-time data on warehouse operations and supply chains.
An example can be inventory management solutions using AI algorithms for accurate demand forecasting. The software pulls all data on sales, finances, changing consumer needs, and market trends to predict demand.
As a result, businesses never run the risk of going out of stock or accumulating dead stock by adapting nimbly to the demand.
Inventory management software also taps into IoT to keep always track of the inventory automatically and in real-time — at the production floor, in the warehouses, or when out for delivery. This eliminates guesswork and introduces data-driven decision-making in inventory management.
Such inventory and warehouse management software also brings all inventory tracking and management under one roof, making it easier for businesses to monitor their supplies, reorder instantly, track KPIs, and understand how to optimize their stock.
Conclusion
Supply chain disruptions -- from pandemics, geopolitical risks, cyberattacks, natural disasters, and other such events -- will become increasingly common.
Businesses that prioritize resilience and future-proofing their supply chains will overcome inventory management challenges to thrive and remain competitive despite disruptions.
Investing in the right inventory and warehouse management software powered by next-gen technologies such as AI and IoT is crucial to weave in operational resilience.
Turn ideas into action. Talk to GEP.
GEP helps enterprise procurement and supply chain teams at hundreds of Fortune 500 and Global 2000 companies rapidly achieve more efficient, more effective operations, with greater reach, improved performance, and increased impact. To learn more about how we can help you, contact us today.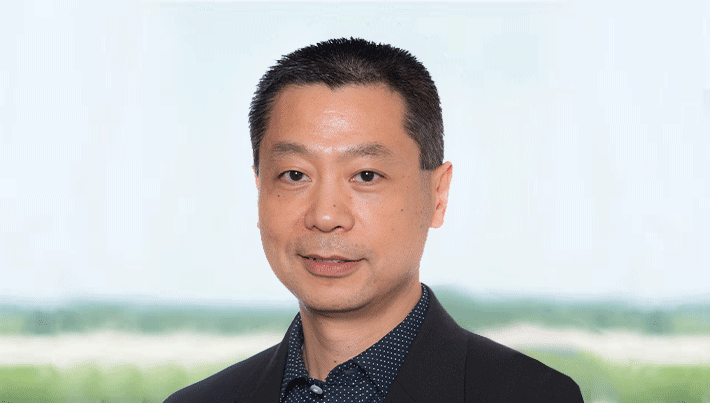 Director, Product Marketing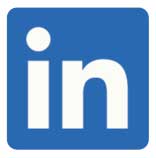 Alex has more than 20 years of practical experience in supply chain operations and has advised many Fortune 500 companies on their digital transformation. At GEP, he leads product marketing for the company's AI-enabled supply chain solution. He is passionate about the role technologies play in driving supply chain excellence and business growth.
LET'S TALK