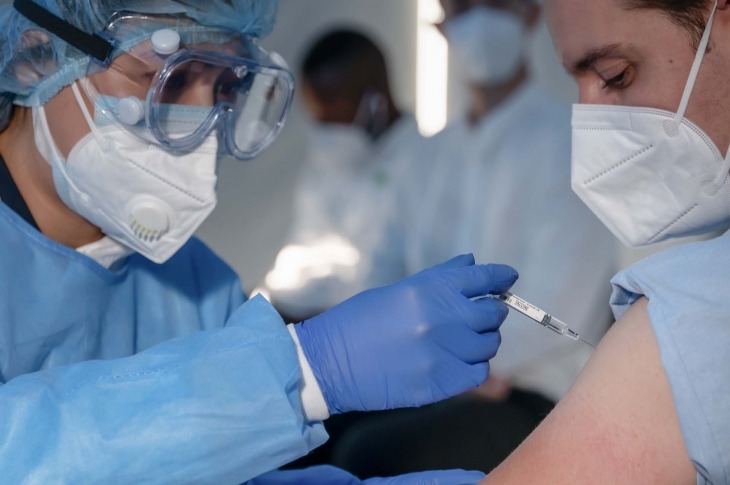 A Shot in the Arm: How Supply Chain Technology Improves COVID Vaccine Distribution
As vaccinations are ramped up, distribution will require precision to determine how much to ship where and when
The supply chain needs to be better prepared to predict shortfalls, reroute shipments and track vaccines
Smarter vaccine management is possible with AI, blockchain and cloud that provide improved visibility and real-time tracking
One day in April, there were reportedly more than 73,000 slots available on Mississippi's COVID-19 vaccine scheduling website. In the end, there were more appointments than people seeking shots.
Those excess vaccinations could have been quickly redistributed with the help of real-time supply chain data management. While efficient vaccine distribution is a public health issue, it is also a supply chain demand planning issue.
As vaccinations accelerate across the globe, it becomes more critical to solve supply chain distribution challenges. Some countries such as the U.S. will likely have excess vaccines to offer other parts of the world where demand is still outstripping supply. There needs to be robust platforms in place to support the process.
Shots that don't get into arms within a specific timeframe go to waste due to the cold chain requirements of Pfizer-BioNTech, Moderna and the AstraZeneca vaccines, which are among the most widely distributed.
Due to the urgency and need for close monitoring to ensure public safety, COVID-19 vaccine distribution requires precision when determining how much vaccine to ship where and when.
But it isn't just about getting vaccines to the right place at the right time. There is also the challenge of procuring and managing the materials needed to produce the vaccine. There are millions of vials, needles and other supplies needed to get the shots into arms.
Vaccine manufacturing is happening at an unprecedented pace, so disruption should not be unexpected. But the supply chain needs to be better prepared to predict shortfalls, reroute shipments based on need and track the vaccine until administered.
The Promise of AI, Blockchain and Other Advanced Supply Chain Technologies
How can supply chain leaders address these unprecedented challenges?
Improved supply chain visibility and forecasting can help ensure that vaccine manufacturing and distribution align with demand.
Artificial intelligence, blockchain and other advanced technologies — when deployed as part of an overall effort to improve supply chain collaboration, efficiency, and accuracy — offer a lot of hope.
Today, smarter COVID-19 vaccine management is possible with AI, blockchain and cloud, providing improved supply chain visibility and near real-time tracking.
Blockchain, which provides a digital record of transactions, has the potential to help provide a secure and verifiable record of the vaccine's components as well as the completed vaccine itself. Blockchain can help determine if a shipment was delayed in transport and would no longer be viable, for example.
Quality control is vital to vaccine manufacturing and distribution, and AI can help here as well. A signal could be sent immediately if a shipment was above the recommended temperature, for example. AI-powered automation could potentially save thousands of vaccines and keep distribution on schedule.
The bottom line
A breakdown in the vaccine supply chain can prove costly in terms of wasted vaccines and preventable infections. However, with so much data being collected about the vaccine distribution supply chain, advanced technologies can manage the process effectively in time to make a difference.
Turn ideas into action. Talk to GEP.
GEP helps enterprise procurement and supply chain teams at hundreds of Fortune 500 and Global 2000 companies rapidly achieve more efficient, more effective operations, with greater reach, improved performance, and increased impact. To learn more about how we can help you, contact us today.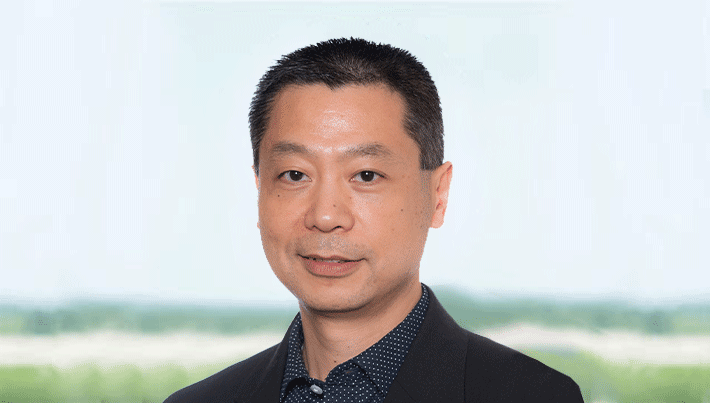 Director, Product Marketing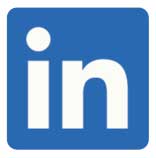 Alex has more than 20 years of practical experience in supply chain operations and has advised many Fortune 500 companies on their digital transformation. At GEP, he leads product marketing for the company's AI-enabled supply chain solution. He is passionate about the role technologies play in driving supply chain excellence and business growth.
LET'S TALK