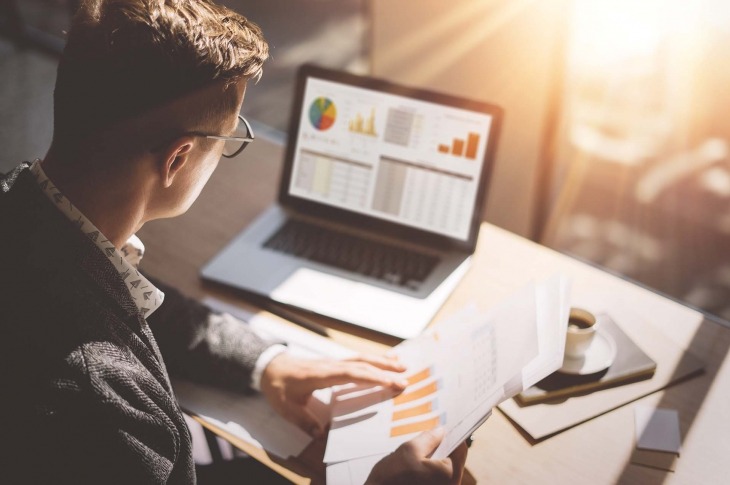 How AI-Powered AP Automation Boosts Savings and Productivity
The ongoing recession has brought a new set of priorities for accounts payable (AP) leaders. The pressure to cut internal processing costs has deepened. At the same time, the need to ensure payments are timely for strategic suppliers has never been more relevant to the bottom line. For example, if early payment discounts are in place, the burden is on AP to manage the process quickly and accurately.
How do finance leaders ensure the right balance between cost efficiency and productivity in AP in this stressful economic environment?
Digital transformation in AP has emerged as the ideal way to meet these priorities head on. This is evident in the widespread adoption of the latest technologies.
According to an Ardent Partners survey ("The State of ePayables 2020"), the majority of best-in-class AP departments are already leveraging artificial intelligence (AI) and automation software. In fact, these best-in-class AP teams are twice as likely than the average AP department to adopt e-invoicing, e-payments and complete procure-to-pay automation.
What's driving the shift to AP automation?
It's no secret that AP organizations have long struggled with inefficiencies. Mostly due to manual, paper-based processes and software that has become outdated. As a result, AP teams continue to face high invoice processing costs and long cycle times. This gives them little room to deliver value to the business even if they wanted to.
Here are some average AP benchmarks without automation per Ardent Partners:
Individual invoice processing costs nearly $11
It requires 10 days to process a single invoice
Nearly 25% of the invoices are flagged for exceptions
However, in best-in-class organizations, the same AP benchmarks are very different, thanks to the adoption of AP automation:
Invoice processing cost is $2.50 or 77% lower than the average
It takes just three days to clear an invoice
The invoice exception rate is only 10.6%
How AI takes AP automation to the next level
AP automation software itself has been fast evolving with latest advances in AI, machine learning (ML) and cloud computing. In fact, AI-led AP automation software is almost touchless.
For example, invoices sent in any format are scanned and digitized with AI-enabled optical character recognition (OCR) technology. Powerful AI tools enable automatic routing and reconciliation of invoices. The AI performs two-way or three-way matches of invoices and optimizes the workflow. The software seamlessly integrates with all major enterprise resource planning (ERP) systems.
AI and ML also give self-learning capabilities to the AP automation software. This means as the software learns more tasks, the better it gets at accomplishing them over time.
Benefits of using AP automation software
With AP automation, organizations significantly cut down on invoice processing cycle times. As a result, they pay their suppliers on time and optimize working capital through early payment discounts.
Thanks to AI, AP teams become much more accurate. They eliminate processing errors, duplications and fraud, thereby avoiding negative financial outcomes. They are also able to meet all compliance and taxation norms across geographies.
Since the software is cloud-native, AP organizations do not need to continuously invest in technology upgrades. New capabilities are automatically added.
By choosing an AI-powered automation solution, AP organizations do not just boost efficiency and cut costs in the short term, they also future-proof their processes.
To learn more, download GEP's latest white paper — "What's Wrong With Accounts Payable Today (And How to Fix It)"