A Comprehensive Guide to Inventory and Warehouse Management: What, Why and How
Companies, especially in manufacturing sector, have found it increasingly difficult to balance gluts and shortages over time
Supply chain visibility and real-time data have become critical to optimize inventories amid ongoing disruptions
Inventory management software can automate routine work and provide insights on inventory turnover and analysis of trends to help manage inventories more efficiently.
For companies that thrive on selling physical goods, inventory management can either make or break the business.
Over the years, as the speed of commerce has increased and customers have become spoilt for choice, how smartly companies manage their inventory has become an area of differentiation in industries with cut-throat competition. If managed correctly, it can result in happier customers, higher profit margins, and lower costs.
A company's inventory typically consists of four different categories of items: raw materials, goods-in-process, finished goods, and merchandise. All of these goods represent different components of the company's value chain, and the process that is adopted to order, sell, store, and use these items is known as inventory management. The primary objective of inventory management is to have the right products in the right place at the right time.
Today, large businesses with highly complex supply chains that include dark stores, warehouses, pickup points make use of advanced warehouse and inventory management solutions.
These solutions employ cutting-edge supply chain software that uses artificial intelligence and data analytics to go beyond the management of order times and personnel to deliver a model that provides unprecedented levels of visibility, agility, and resilience to the supply chain.
The benefits of inventory management solutions
An inventory is one of the most valuable assets for companies whose business relies on selling tangible goods.
Being able to fine-tune their inventories according to the changing market conditions is essential for the continued survival of such companies, and a glut or a shortage during times of a depressed sales cycle or peak demand, respectively, can seriously damage the company's prospects.
These reasons make inventory management an essential component of modern-day commerce. Being able to accurately determine when to buy, when to sell, and at what price to sell can become complex decisions. Inventory management, at its core, is the same across businesses of all sizes. Smaller businesses such as mom-and-pop stores may rely on manual methods to keep track of stock and determine reorder points and quantities using spreadsheets, whereas larger businesses would rely on advanced ERP software or bespoke SaaS solutions.
With rapid industrialization and the increasing complexity of goods, the supply chain has also evolved to reflect the needs of new industries.
Companies, especially in the manufacturing sector that deal with highly complex supply chains and manufacturing processes, found it increasingly difficult to balance gluts and shortages over time. As a result, different types of inventory management that were suited to the individual needs of companies were developed.
For the past decades, many companies have relied on the just-in-time (JIT) method to manage their inventories. JIT worked relatively well during times of stability as it kept costs low.
However, the COVID-19 pandemic exposed the pitfalls of such a model, and the companies had to think of other ways to build resilience into their supply chains.
Once again, the pioneer of the JIT model, Toyota Motor Corporation (TMC), had already been tweaking its method to arrive at a model that was colloquially known as just-in-case (JIC) inventory management.
The JIC method was developed by TMC soon after the 2011 tsunami and earthquake in Japan and proved its worth during the pandemic as TMC was one of the few carmakers to have reported an increase in output and healthy revenues.
At the heart of JIC lies the concept of holding a buffer stock to account for sudden spikes in demand. By accounting for unprecedented scenarios of peak demand, companies can remain lean while also being adequately prepared to meet demand during the dreaded black swan events where existing frameworks tend to go for a toss.
Other methods include the materials requirement planning (MRP) that depends on sales forecasts and economic order quantity (EOQ) model to reduce total inventory costs ceteris paribus, and days sales of inventory (DSI), which is a ratio that companies seek to minimize as it is indicative of a high sales velocity.
The role of software in inventory management
The biggest benefit offered by technology in almost any realm is that it establishes a system that, once set up, can run unsupervised with minimal maintenance.
For inventory management, the promise is the same, and the benefits that software brings to the business, irrespective of its size, are immense.
Manual processes such as counting, printing labels, keeping track of individual items, etc., can all be automated, thereby saving countless hours that could have been put to more strategic use.
In addition to automating the rote aspects of work, inventory management software can also provide real-time data on inventory turnover, insights into vendors with low-priced stock, and comprehensive analysis of trends which can then be used to manage inventories more efficiently.
Ultimately, the role that software plays in inventory management boils down to empowering supply chain personnel with tools they can use to automate the manual and rote aspects of their work. This will enable them to focus their energies on building systems that are more robust and work for the needs of an ever-changing market.
Conclusion
There are numerous inventory management examples that we can learn from: be it Toyota's kanban scheduling system, or the single-stage CONWIP (CONstant work in process) system, all of them are built around the premise of reducing the latency with which inventories change in response to the market conditions.
Recent events, such as the pandemic-induced semiconductor chip shortage, have prompted professionals to find alternatives to the existing supply chain frameworks and have questioned the efficacy of lean manufacturing methods in a modern environment.
Many companies have been working hard at modernizing age-old practices to withstand the kind of shocks that the pandemic threw at inventory-intensive industries.
Inventory management software is beginning to play a key role that goes beyond automating routine tasks.
Supply chain software is evolving in tandem with the increasing complexity of global supply chains. Companies in the logistics sector are slowly but surely moving away from a paper-based system to a data-driven, paperless system that operates on the bitcoin blockchain system. Other technologies such as warehouse automation, IoT-enabled inventory management, cloud-enabled communication, and security are some of the trends that are already underway.
For now, companies would be well advised to incorporate the experiences of the pandemic and avoid operating very lean lest they be swept away by another demand spike. Digitizing existing operations and investing in both tools and training would allow them to be better prepared to handle unexpected events that occur at scale.
Turn ideas into action. Talk to GEP.
GEP helps enterprise procurement and supply chain teams at hundreds of Fortune 500 and Global 2000 companies rapidly achieve more efficient, more effective operations, with greater reach, improved performance, and increased impact. To learn more about how we can help you, contact us today.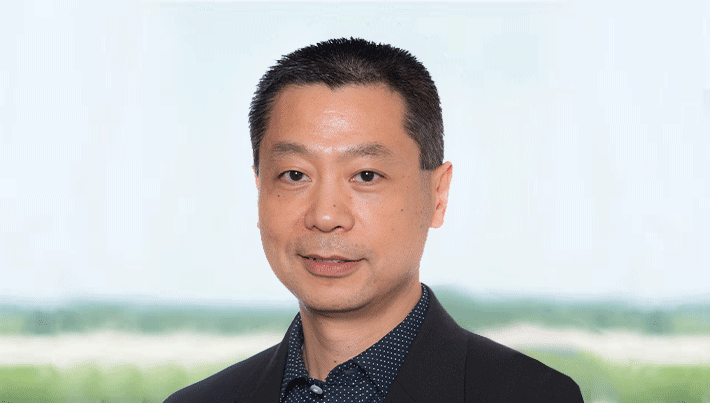 Director, Product Marketing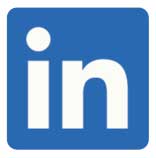 Alex has more than 20 years of practical experience in supply chain operations and has advised many Fortune 500 companies on their digital transformation. At GEP, he leads product marketing for the company's AI-enabled supply chain solution. He is passionate about the role technologies play in driving supply chain excellence and business growth.
LET'S TALK