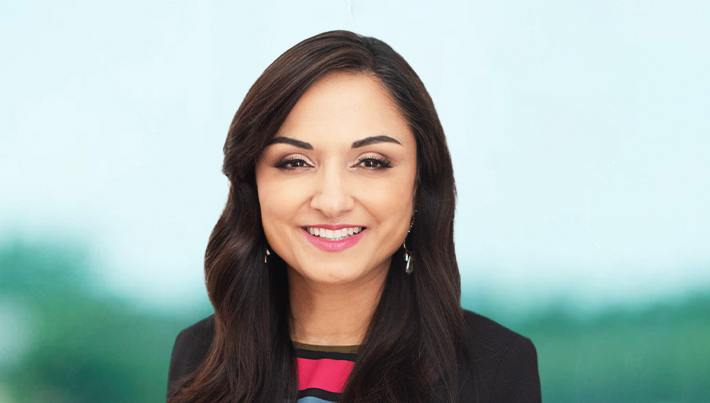 Neha Desai Shah
President & Co-Founder
"We measure our success on results delivered."
As president and co-founder, Neha Shah has been a pivotal force in developing GEP from its beginnings into a globally recognized leader in digital supply chain and procurement transformation. A purpose-driven entrepreneur and executive, Neha steers the company's growth strategies, forging and managing strategic relationships at the C-level with clients and spearheading complex transformation engagements. 
A constant source of innovation and inspiration, Neha is the key driver of GEP's sustainability, DEI and social initiatives strategies. Under her guidance, the company prioritizes talent, emphasizing engagement and connecting employees to a higher purpose.
Throughout her career, Neha has been recognized for her leadership and dedication. Among her recent recognitions, Neha received the Supply & Demand Chain Executive's Women in Supply Chain award, ISM Women & Leadership Diamond Award and TiE Entrepreneur of the Year award. In 2022, Neha was named a winner of the prestigious Henry Crown Fellowships within the Aspen Global Leadership Network at the Aspen Institute.
In 2023, Neha's innovative spirit and dynamic leadership were further recognized as she was named Ernst & Young's Entrepreneur of the Year for New Jersey. This award celebrates visionaries who are leading successful and ambitious businesses.
Neha's work as a liaison between non-profit organizations, the public sector and corporations is a testament to her dedication to human rights. Her role includes raising awareness, inspiring others and providing actionable steps to combat child labor and other related human rights abuses in global supply chains. She is currently the vice-chair of Pratham USA, a leading global education non-profit, working closely with other board leaders on governance, brand and marketing, and acting as an ambassador for Pratham's work across India and its expansion into Africa and Latin America.
She is also an advisory board member of Sakhi for South Asian Women — an organization committed to supporting survivors of gender-based violence. And she advises the Kailash Satyarthi Children's Foundation, supporting its efforts to eliminate child labor in supply chains worldwide. Recently, Neha and Satyarthi led a discussion on this topic at the World Procurement Congress 2023.
In the past, Neha advised the founders of Princeton Choose, an initiative that focuses on racial literacy and understanding. She is also an active member of the Young Presidents' Organization.
She is an art and music enthusiast and serves as a board member of McCarter Theatre in New Jersey.
Neha earned a Bachelor of Arts in international relations from the University of Pennsylvania's College of Arts and Sciences. She also received a Bachelor of Science in economics and an MBA in entrepreneurial management from the Wharton School of Business at the University of Pennsylvania. All of her degrees were granted with the highest honors and distinctions.
Neha resides in Princeton, New Jersey, with her husband, Dr. Shalin Shah, and their three children.