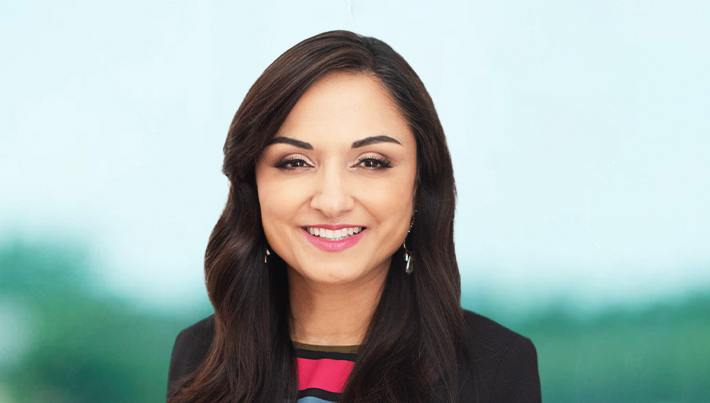 Neha Desai Shah
President & Co-Founder
"We measure our success on results delivered."
As president & co-founder, Neha has been instrumental in evolving GEP from its inception into a recognized worldwide leader in digital supply chain and procurement transformation. A purpose-driven entrepreneur and executive, Neha guides the company's growth initiatives by building and managing strategic, C-level relationships with clients and leading complex transformation engagements. She is also the key driver of GEP's sustainability, DEI, and social initiatives strategies.
Continually striving for nothing less than excellence, Neha has become a force of innovation and inspiration. Building upon a strong foundation of visionary strategies and dedicated leadership, Neha and her team put talent at the forefront of GEP, focusing on engagement and connecting employees with a higher purpose. She is passionate about utilizing the company's platform and triumphs as a vehicle for social justice and philanthropic initiatives, including advocating for girls and women of all ages and endeavoring to end child labor worldwide.
Among her recent recognitions, Neha received the ISM Women & Leadership Diamond Award and TiE Entrepreneur of the Year award. She was recently named a member of the 2022 Class of Henry Crown Fellows within the Aspen Global Leadership Network at the Aspen Institute. Neha is also a board member of Pratham USA, a leading global education nonprofit, and an advisory board member of Sakhi for South Asian Women — an organization supporting survivors of gender-based violence.
Neha earned a Bachelor of Arts in international relations from the University of Pennsylvania College of Arts & Sciences, as well as a Bachelor of Science in economics and an MBA in entrepreneurial management from The Wharton School of the University of Pennsylvania, all with the highest honors and distinctions.
Neha lives in Princeton, New Jersey, with her husband, Dr. Shalin Shah, and their three children.